It's Monday again and hopefully it's nice and dry wherever you are. It's a rainy day over here in the Netherlands and it made me want to be back in Luang Prabang, Laos, well not when it's a rainy season but when it's warm enough and dry with a cool breeze.

For Yellow Monday theme I thought of Blue Ice Bar along Nam Khan River in Luang Prabang. The building is not blue but has a yellow shade to it.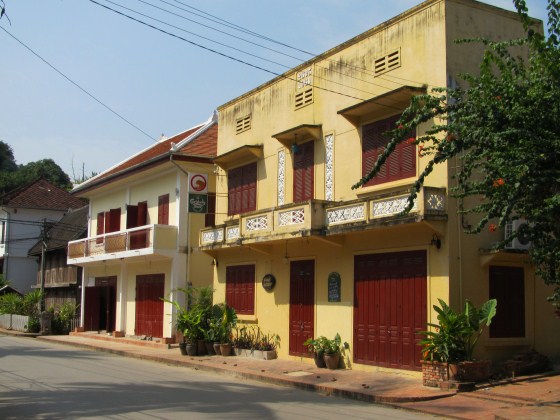 Have a great week everyone!