Last Wednesday was so windy over here that it made me feel sick for a couple of days. The wind was so strong and even though I had my winter cap on to cover my ears, I felt the wind and had the feeling of being under water and drowning. By the time I got to school I was feeling so dizzy and head such a headache and felt as though my head was going to explode. During the train ride to school I saw birds, mostly small and medium size ones resting on the ground. Some of them tried to fly but they didn't last for more than a few seconds and had to huddle on the ground with their peers.
The recently bloomed flowers were taking a pretty good beating by the strong wind.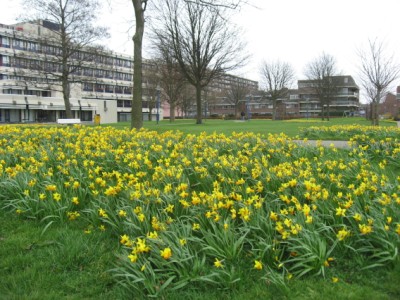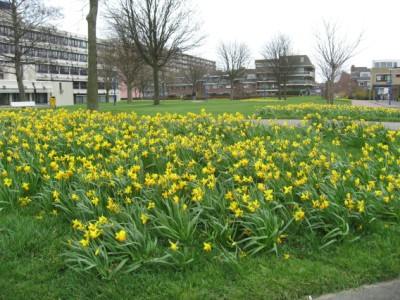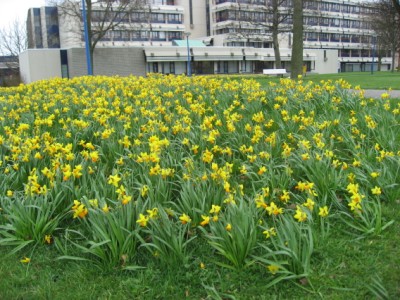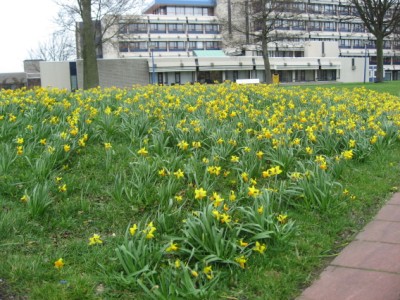 These little black birds gathered around on the ground because they couldn't take flight long enough to get anywhere.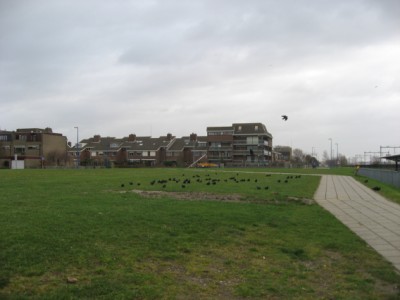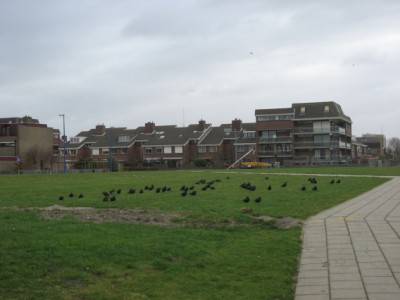 Here are three video clips that I made of the sound of the strong wind. These clips came straight from my digital camera with no audio editing involved. I walk a little bit fast so I hope no one will get motion sickness from watching the first and third clip.
Windy day in the Netherlands, part 1.
Windy day in the Netherlands, part 2.
Windy day in the Netherlands, part 3.
Let's hope there won't be another day like this one any time soon.