The weather in Kansas can be brutal with hot summer and harsh winter. We don't have the same luxury as other Laotian families, living in California or Florida with warm weather all year round.
We do our best though to grow fruits and vegetables, as much as possible, just like back home in Laos. What do we have in our garden? Let's take a look at some examples.

Kaffir Lime Tree. Yes, it can survive and thrive even in Kansas. You just need to know how to take care of it. We keep it in a big bucket, drag it out during the summer and put it in the ground. When the weather gets cold, we drag it into the garage. We had seven trees two years ago but gave five of them away to friends and relatives.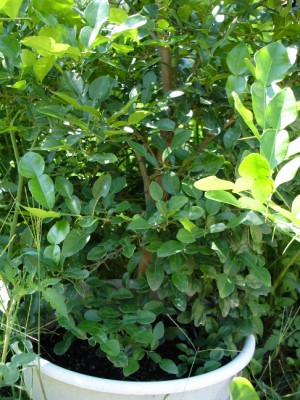 After a few years, it wants to reach for the sky.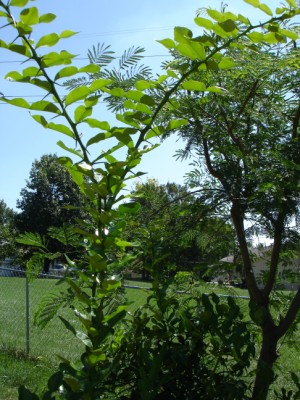 We can't seem to live without chili peppers. We would grow enough to eat during the summer and freeze a few bags for the duration of winter. These chillies are so hot this year for some reason. Perhaps they didn't get enough water. Two of these babies in Lao Green Papaya Salad will make me cry like a baby.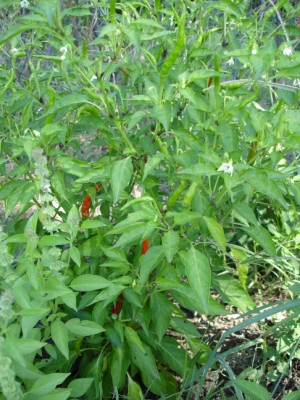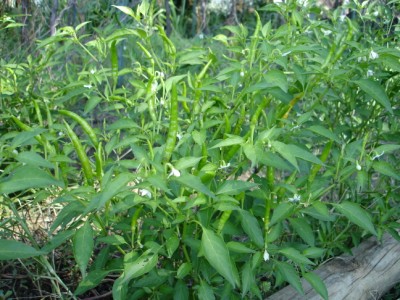 How can you have chillies without cherry tomatoes? The best Lao Green Papaya salad I've ever made is the one with home grown cherry tomatoes and chillies.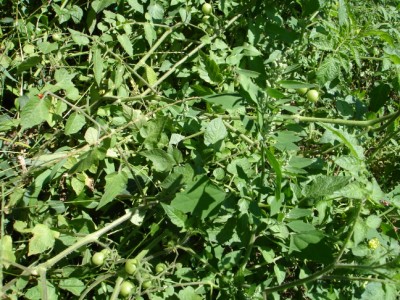 I picked these two days ago and made the best Lao Green Papaya Salad for this year so far.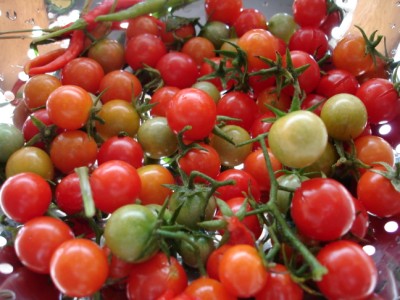 Of course a Lao garden would not be complete without essential herbs like Lemon Basil and Lemon Grass for example.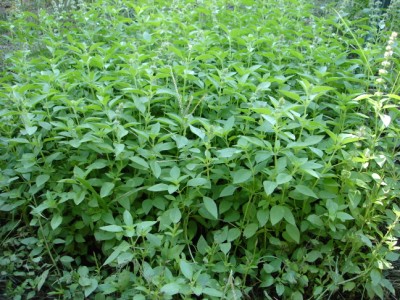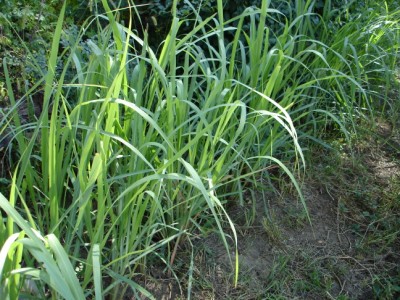 We also like to eat Aubergine Egg Plant so we grow quite a few of these. My parents have to fight off the rabbits in our garden though. They said it was my fault for feeding a family of rabbits a few years ago. My "pets" are running around in our backyard like they own the place.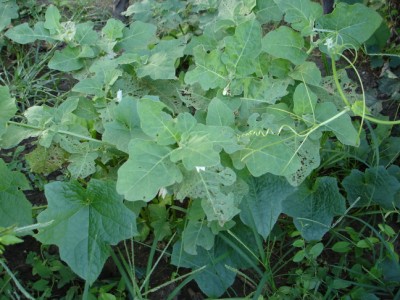 It's also a tradition that we grow Elephant Ear Plants each year. You can make quite a few dishes out of the stems and leaves.
Next time I'll show you some strange things that are growing in our garden.