After my visit to Champasak Palace Hotel, I went back to Wat Louang for the second time. The first time I was there with my parents was in the late afternoon. We were there for less than 10 minutes since it was busy with other tourists. My parents also were in a hurry to go to the evening market so I didn't get a chance to take my time and walk around.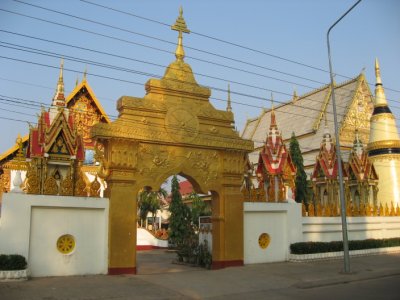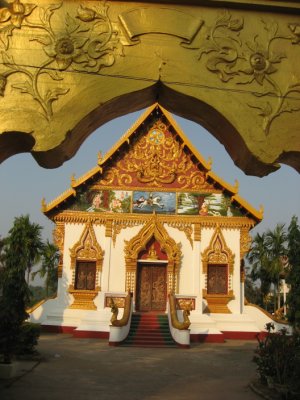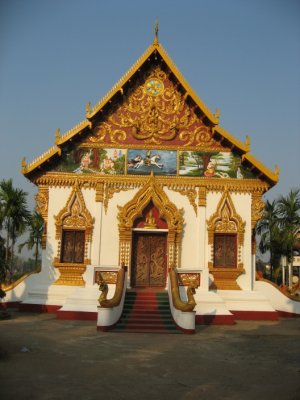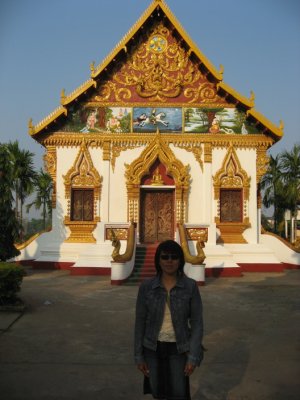 This time I was there for almost and hour and my uncle had to rush me to get back to the house so I wouldn't miss the plane back to Vientiane. The lady at the temple was busy talking to me about current project.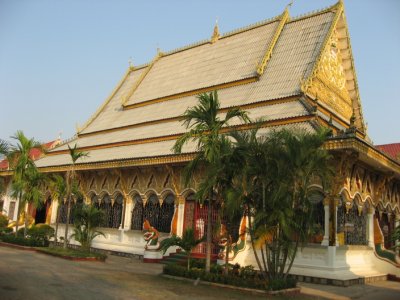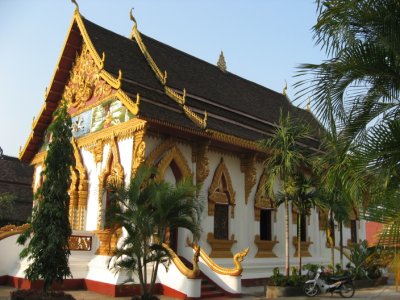 The temple is building a new Sangha college. If any Laotian temples in the US want to help with this project, please leave your message so I can give you the cell phone number of the Senior Monk of Wat Louang.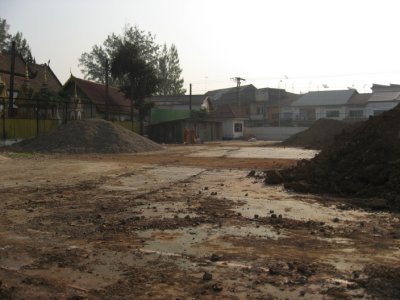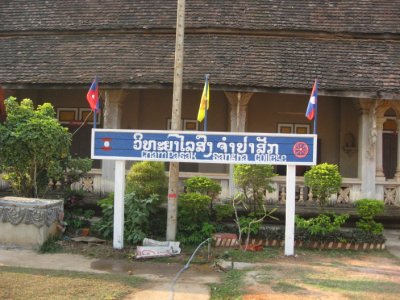 For more photos of my trip to Laos, please visit Lao Voices Gallery.