During my stay in Champassak Province, I walked to school with my four and a half years old cousin a couple of times. It is very dangerous to cross the street. The school is divided on two sides of a road, leading to the Lao and Thai border.
It is quite busy with trucks that are carrying everyday products like food and drinks as well as dangerous substance like propane gas and gasoline. I often noticed how some of the truck drivers are not slowing down in the school zone. There is no cross board either at this school and I made the point to ask if they will ever get a cross walk sign posted in the near future.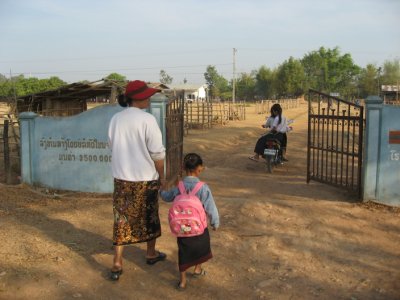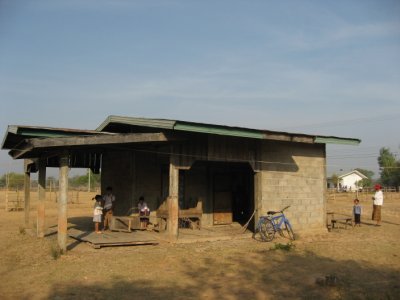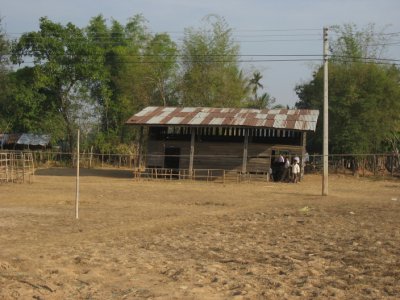 I was very sad to see the state of my cousin's pre-school. This is something I have seen at my former school in Vientiane. My cousin Nang and her classmates were forced to relocate to this tiny and run-down building because her classroom (on the other side of the street) is being used by the older kids. The village is building a new school and is expected to be completed in two and a half to three years.
This is Nang's former pre-school, next to the currently building new elementary school. The elementary students are having their classes here and also on the other side of the street, behind Nang's current pre-school.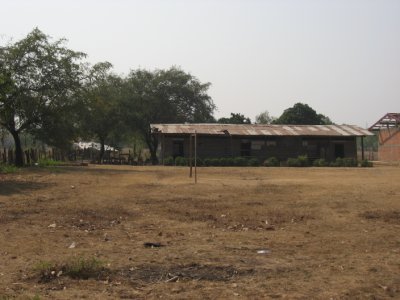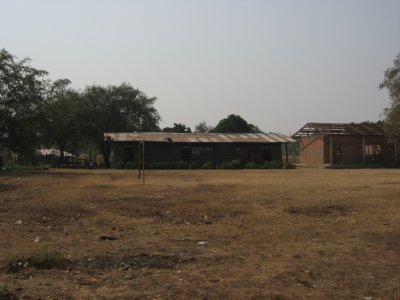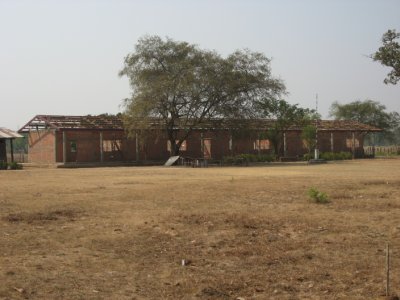 The new school projected came from the village's chief or Por Nai Bane. He has lived in the US for many years and when he went back to Laos to live with his daughters, he began promoting the local school and started many projects to improve the educational system in the area. The village even has its own high school now so the students don't have to travel too far to attain a higher education. In the picture you can see the old middle school and the newer high school (white building).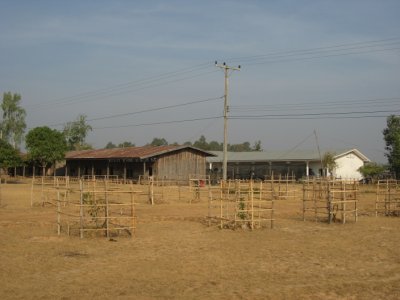 After the visit to the school I told my uncle that I want to do whatever I can to help build a new pre-school with a room for the library. My parents have already donated a small amount of money for the school project in this village and also another village (NongDong) in the area. These two schools were on the list for the Laoplanet.net Book Box Library to be delivered to.
I wanted the kids in the village to have a good head start in education. I went to a pre-school and had access to reading materials. While my parents couldn't afford to buy me new clothes or shoes on a yearly basis, they made sure I had enough to read. I was the only one in the neighborhood to get Lao newspaper delivered to my house, almost daily. My parents never said no to me when I wanted to go to the National Library of Laos to read.
I want the same for those kids, like the ones playing at the village temple. I want them to have more opportunities than I could ever have at their age. Education is a way for more opportunities. If they can at least finish high school, then they have more options than those that are not able to read or write.
I didn't know how I was going to be able to help with building a new school besides giving a tiny portion of my income the way I do with my favorite charities. Having a desire and passion to do something is a good start I think.