We had an early dinner at our favorite khao phiak restaurant in Pakse before saying farewell to the relatives and then heading off to the VIP Bus Station not too far from Sala Kham. Aunt Tou bought our tickets for the regular VIP Bus instead of the Sleeping VIP Bus and we could exchange the tickets at no extra charge but Aunt Phone was afraid to ride the Sleeping VIP Bus because it looks too high. We loaded the bus with our belongings and a few bags or new harvested rice to take with us. It is common for the local people to transport various things via the regular and VIP Bus. You can even send packages with the bus and pay a certain fee over night. All you need is for someone to pick up the stuff at the other end.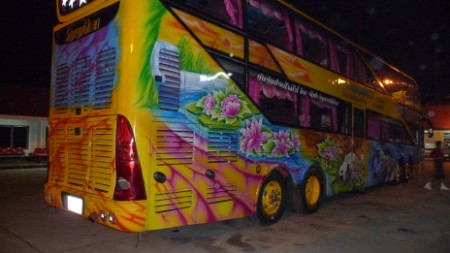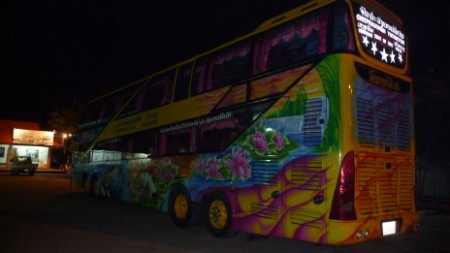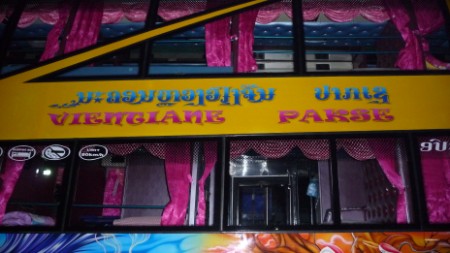 By 7:46 PM we were all ready to go. I took so much medications that Aunt Phone was too afraid to even give me cough suppressant. She tried her best to comfort me by putting Vicks Vapor Rub on my chest and back so I can get some relief. It was the most miserable night of my life in Laos and I can't even remember being this miserable in my entire life. I thought the previous night was bad but this one was worse with so much pain in my throat, even drinking water felt like a paper cut.
At least the antimotion sickness drug did its work by giving me a few minutes of sleep now and then before I woke myself with the coughing. There were only two other passengers in our section, a young mother with a sick baby who was crying and coughing through out the journey. I felt more sorry for the baby than for myself and did my best to endure the long road back to Vientiane.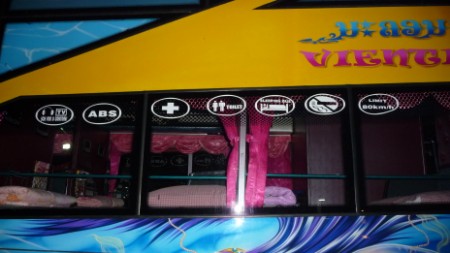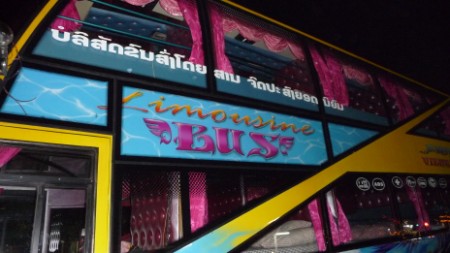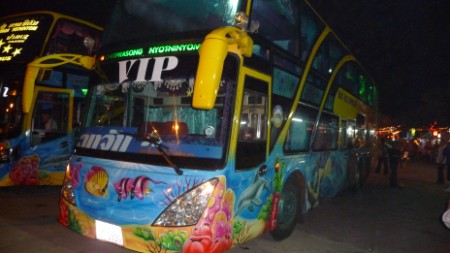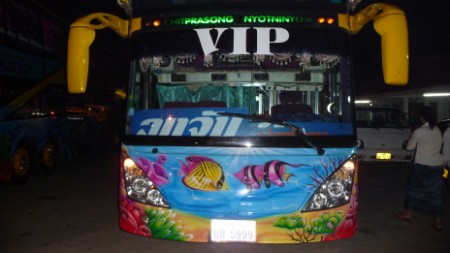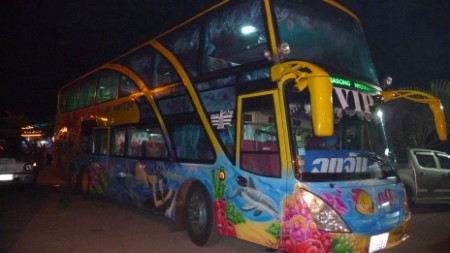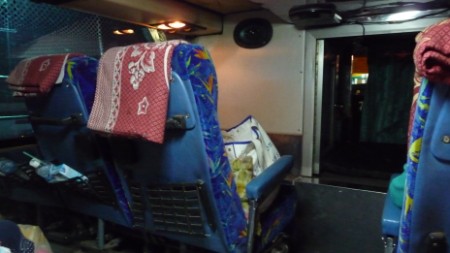 Here we are at Thakhek Bus Station at 12:35 AM. Just a few hours more and we would be in Vientiane.