I finally had a chance to buy four egg rolls from a lady with her stand across the street from Leiden Centraal train station. I have been walking by Song's Vietnamese Loempia or spring roll all these years but have never made a stop because I can make it myself. I haven't make these crispy and delicious spring rolls for more than a year because I am trying to lose weight and also didn't have much time and energy to make a big batch for just one person.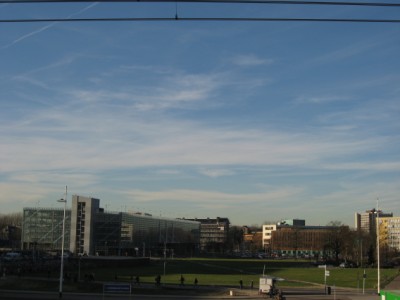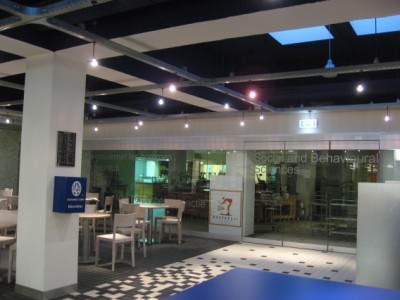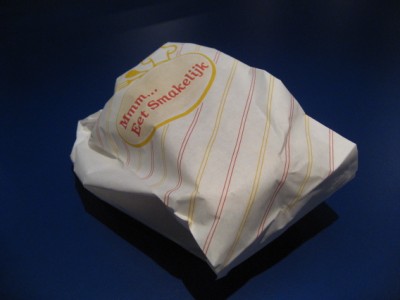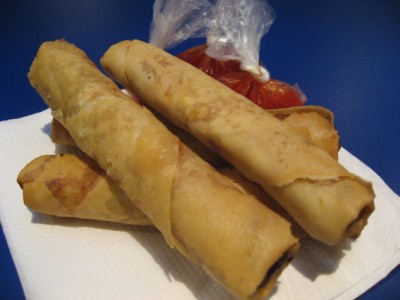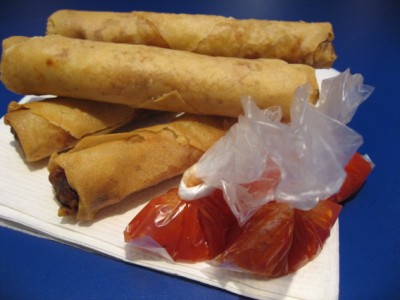 According to wikepidia, in the Netherlands, it is spelled loempia which is the old Indonesian spelling for lumpia and has also become the generic name for "spring roll" in Dutch.
Song seems like a very nice lady. She smiles a great deal and speaks with a soft and gentle voice. I was standing there and examining the various versions of spring rolls and had my eyes fixed on Vietnamese version. Song then spoke English to me by saying "90 cents" which is also listed on the plate. I then tried my best Dutch and ordered four of them. She then told me the price in Euro (3.60) and then asked me in Dutch if I wanted sweet sauce or hot sauce. Of course I said "hot sauce please" and paid for my food.
I then walked to the Faculty of Social Science building and ate the delicious spring rolls in the lobby area which is in front of the cafeteria. That was the best school lunch I ever had over here. I will definitely make more stop in the near future.