Rotterdam has been preparing for Tour de France 2010. The 97th Tour de France is Saturday July 3rd to Sunday July 25th 2010 with grand start in the biggest port of Europe, Rotterdam. The city spent 12 million Euros for this event and the former mayor of Rotterdam saw it as a marketing strategy for the city. I like watching Tour de France mostly for the opportunity to see the beautiful landscapes along the racing path.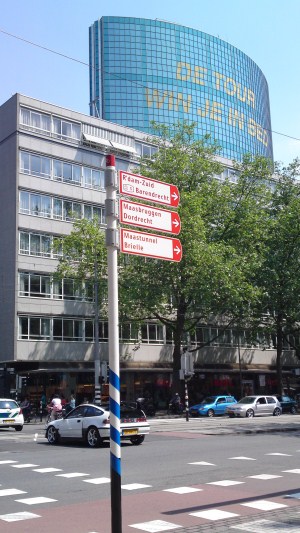 Tour de France 2010 Grand Start – Rotterdam
Video description: The choice of Rotterdam, a vast urban centre with one million two hundred thousand inhabitants, is directly in keeping with the special start of the Tour in London in 2007. The proposed project Rotterdam and the Tour, a new energy seduced us. It fits into an overall policy that aims to an even bigger place for the bicycle in the citys heart, while leaning on the popularity of the biggest cycling race in the world, the Tour de France. From the banks of the Thames to the biggest port in Europe: the same desire, the same will.

Tour de France 2010 Route in 3D
Visit Rotterdam