I ran out of toasted sticky rice and didn't want to ask anyone to ship some to me so I decided to make a cup of my own last Friday. I kept the lid on the pan for the most part and only took it off three times to minimize the smoke and tried not to leave on the stove too long. Even then the kitchen was full of smoke and it was a good thing that I had the tiny window in the kitchen open and I took the pans out to the balcony to clear the air a bit. My neighbors had their windows open and I thought they would ring my door or call the fire department.


This may sound silly but my father won't even let my mother make toasted sticky rice inside our house because she did that once and it set off the smoke detector. He didn't like the house to smell "funny" either so we usually make toasted rice on the back porch using a portable stove. Yes, trying to make certain Lao dishes is not as easy, especially when a must have ingredient is toasted rice.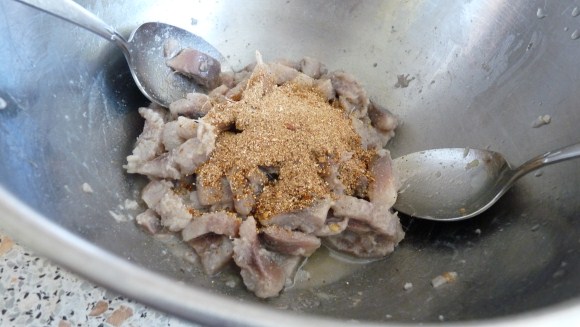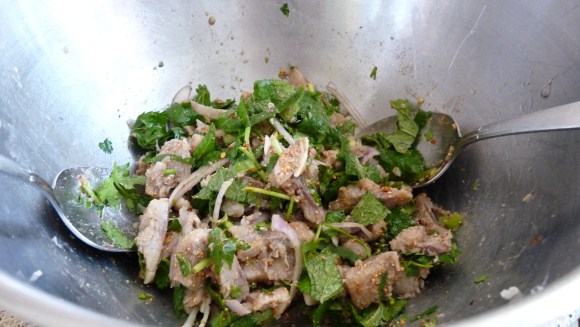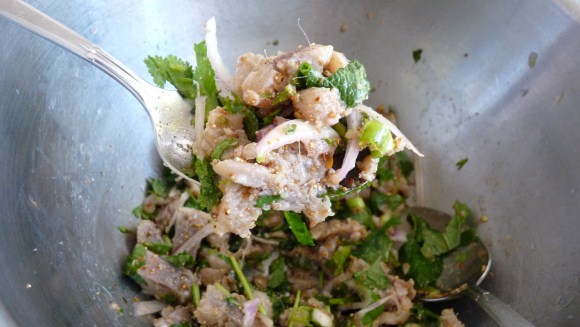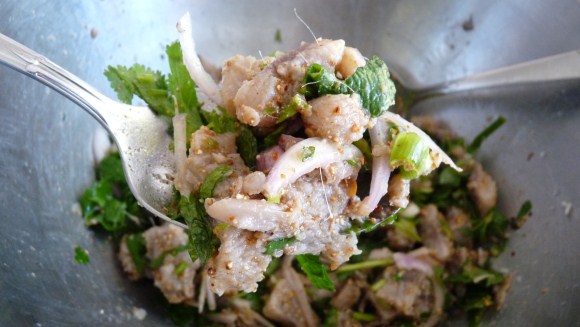 Having a freshly made toasted sticky rice on hand, I treated myself to Lao Fish Salad using Dutch herring.