What a strange weather we are having in the Netherlands for the month of July. I woke up to a second morning in the row with the heater on. The heater is set for 20 degrees Celsius for winter time and lower settings 16 to 18 degrees during the day time and shuts off at midnight until 5:00 AM. I don't know how cold it was last night but I was tempted to add the second blanket on the bed.

I checked on a Dutch weather site and it had a forecast for 19 degrees Celsius with 5% of sunshine for today.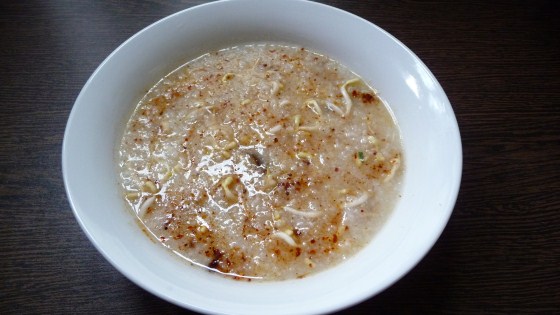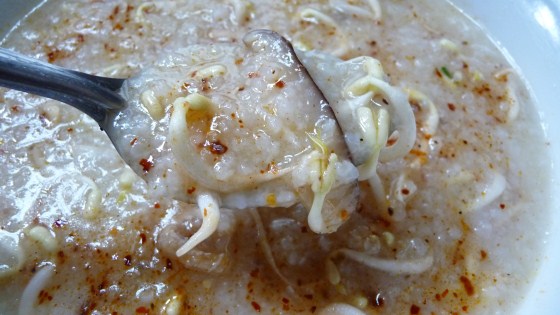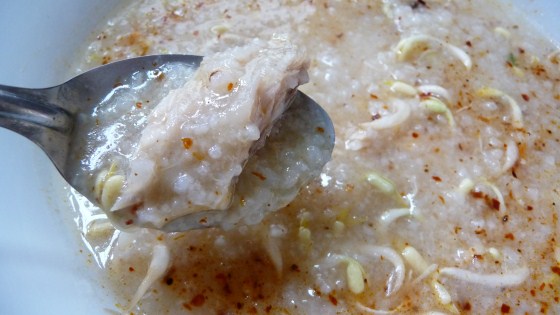 With such low temperatures, I've been thinking since yesterday morning about making a pot of Khao Phiak or rice porridge with chicken. I miss waking up to a warm bowl of Khao Phiak Khao and Khao Phiak Sen in Vientiane.