It was a beautiful spring day in Holland with weather prediction for 19 degrees Celsius and 80% chance of sunshine. I went for a walk around 13:30 hour at the local park and found plenty of signs for spring 2012. I was at the park 10 days ago but didn't take notice of my two favorite types of Narcissus flower in the middle of the bushes.
Narcissus Flower in Holland
Cherry Blossom Tree in Holland
Narcissus 'Ice Follies'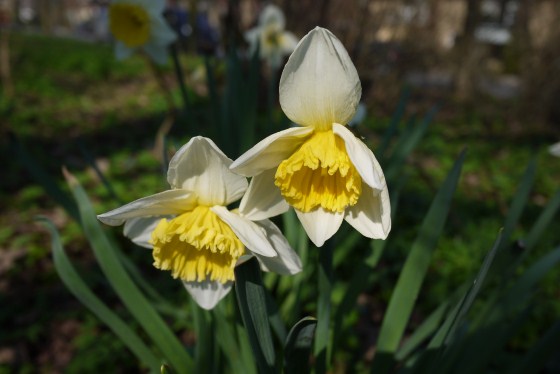 Narcissus Dutch Master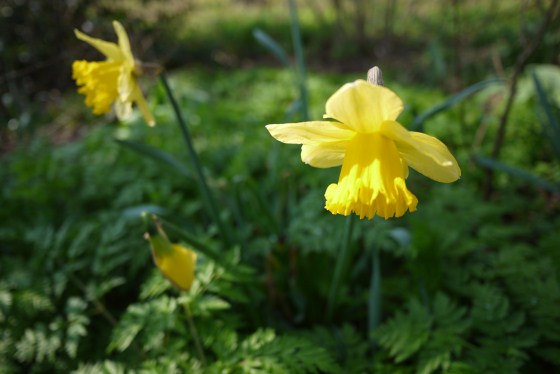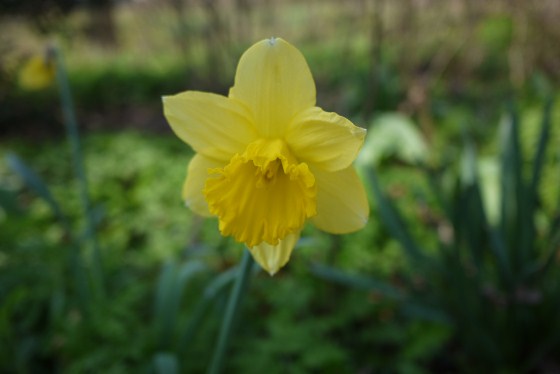 I can't wait to see Narcissus Jonquils and Narcissus Poeticus in full bloom.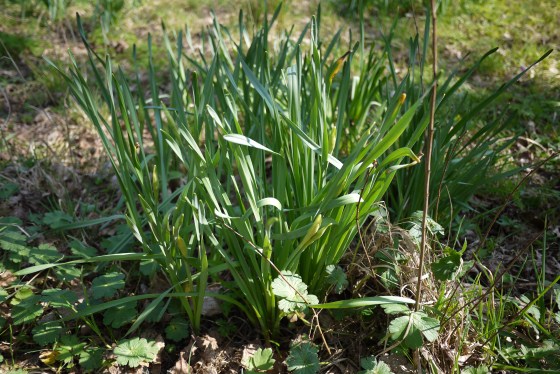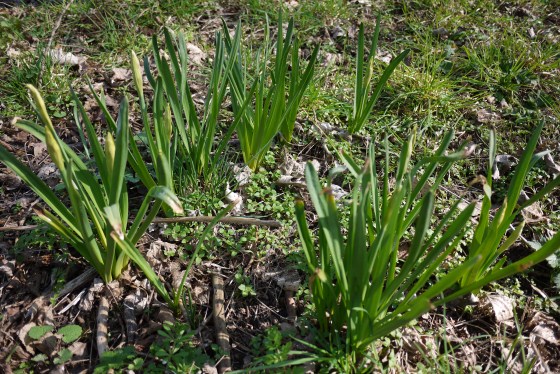 Even the Cherry Blossom Trees are showing more sign of life.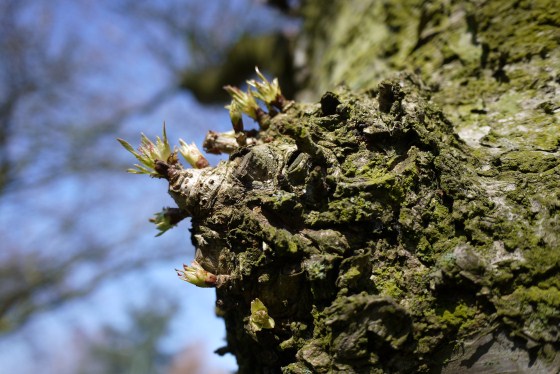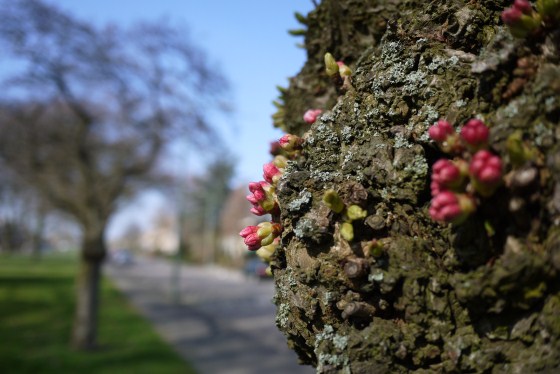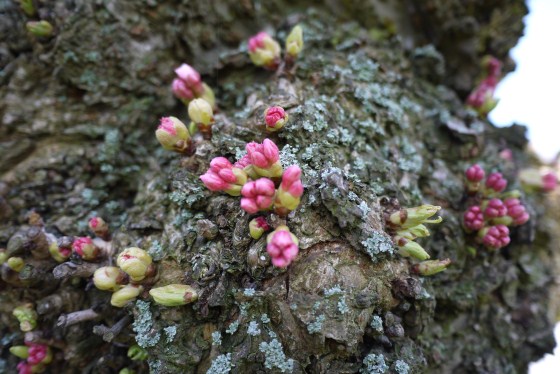 By the end of the walk I was getting a major headache and itchy eyes. It's time to switch back to my allergy medication so I can enjoy more flowers this spring.