It has been almost a year since my last major hair cut. I decided to get a really short cut, shorter than even two years ago. Today, I went to Cosmo again for the second time for the full work. I like this salon more than the other one that I also go to. At Cosmo, I can get a hair wash with a head massage and a cut for a reasonable price. It's going to be a shock waking up tomorrow morning and having to wash my hair. The last time I can recall having hair style this short was when I was in the elementary school in Laos (first grade).
The first major hair cut I've had in the Netherlands was in August of 2003. My hair was so long (way past my behind) and I didn't like having to sit on my hair all the time. I forgot to take the before picture but here is the after photo. I have had my hair cut at this lenght before so it was not a big deal for me.
Photo taken on August 24, 2003.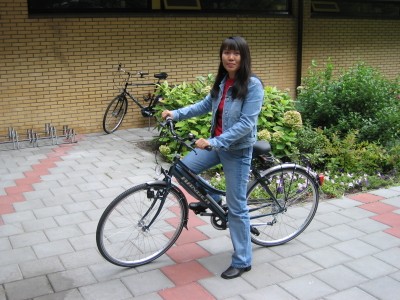 My hair grew quite fast. I decided to get a big chunk chop off a few days before Chef Vienne's visit to the Netherlands around Christmas of 2004.
Before photo taken on December 18, 2004.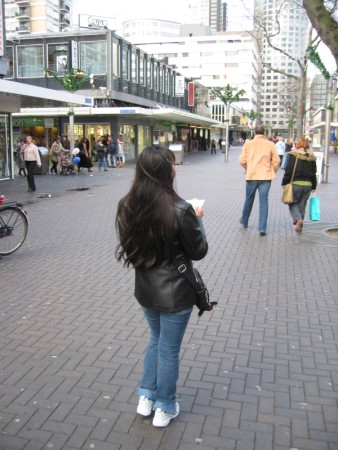 DJ's hair cut in 2004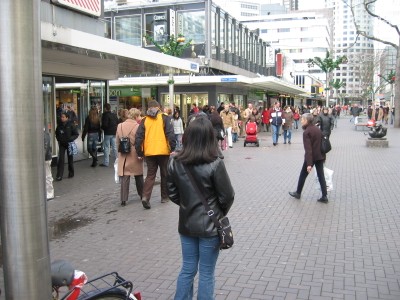 Naturally my hair grew longer again. For Christmas of 2005 I also got my hair cut short, but not as short as the previous year. Forgot the before picture but here is the after picture taken on December 31, 2005.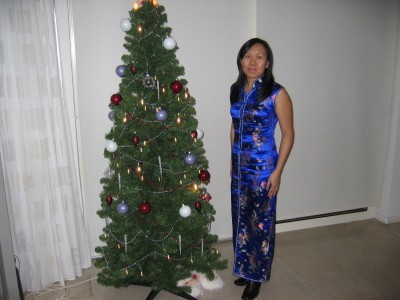 Earlier today my hair was this long.
DJ's before hair cut November 2006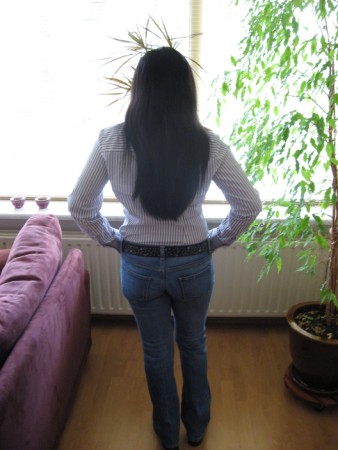 This much was cut off before the final stlying and trimming.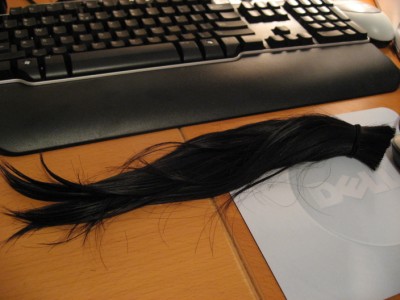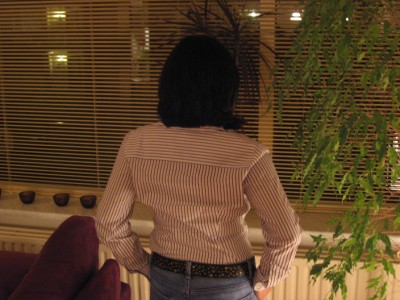 The new look for the get up and go after two hours and 37 Euros spent. I got 10% discount because they were having a special deal (Happy Hairdays). I selected a ballon marked with discount (from 10% to 50% off the normal price). Let's see how much money I can save on shampoo and conditioner.