After our shopping at the Morning Market, we had to drive all over Vientiane looking for fishing net. My aunt got a call from my cousin Bee who said he lost the bigger fishing nets. The workers at the fish farm accidentally drop the fishing nets in the river. A man is coming the next morning (4:00 AM) to pick up a batch of fishes and they need the bigger fish net to catch the fishes at the fish farm.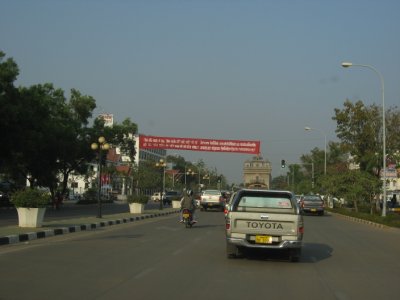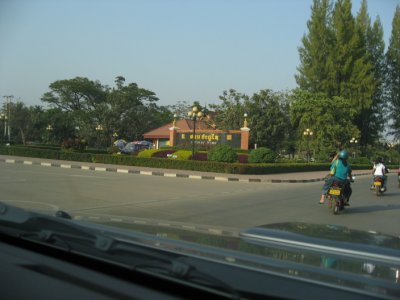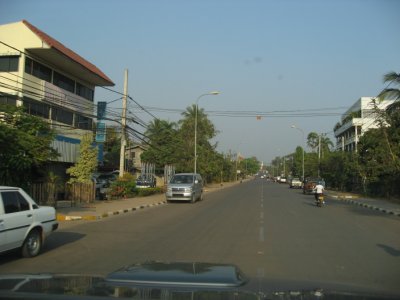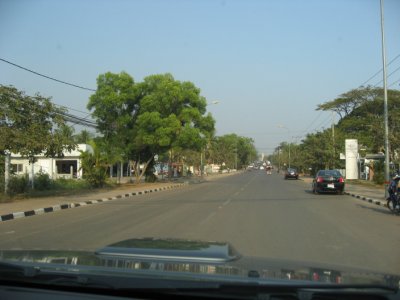 My aunt decided to go to That Luang (Tad Luang) market first. I was so excited to be on the road leading to That Luang Stupa. It was the street of my former home. On our way there we drove by my Great-Uncle's former house which is a few minutes of walking distance from our old house. The new owner was building a new house but I got a glimpse of the area. The old lady's house across the street is old and worn down. I didn't see any flowers anymore. We were in such a hurry that I didn't even get a chance to see our old house. We just drove past the alley and I tried to look out the window so I can see the palm trees from the distance.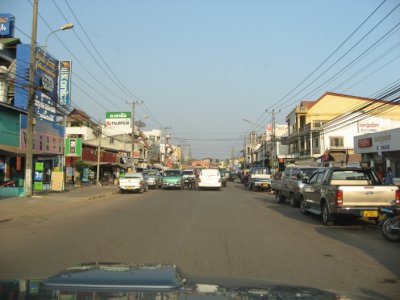 When we were at That Luang Market, I tried looking for my Grand-Papa's house. But they all looked the same to me with big two story homes standing side by side. I can remember that it was next to the market but was not sure if it was the second or third one. I was so close but yet so far. I didn't dare ask my mother about which house it was since it would upset my father. Besides, my parents were busy talking to someone that they knew at a shop. It must be one of my mother's friend that I used to visit with her. My aunt and I were also busy running from shop to shop looking for a big fishing net to catch a fish that is more than 2kg in weight. But we didn't have any luck. The ones we were looking at were not strong enough and the handle will break easily. A worker at one of the fish shops told us to go look at another area in town.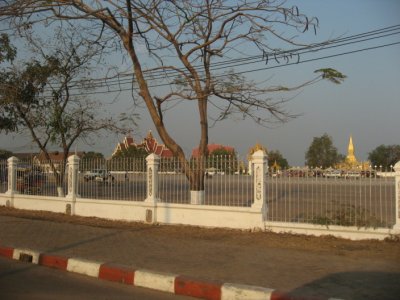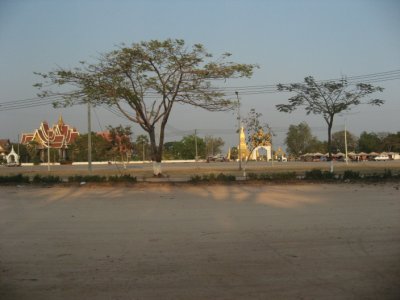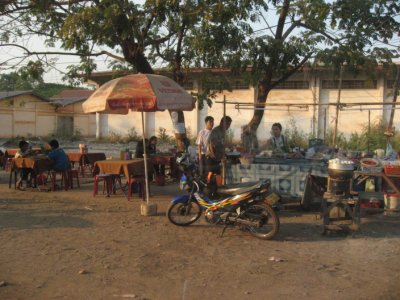 We took the back road by That Luang Stupa. It was interesting to see people setting up tables to sell food for the evening.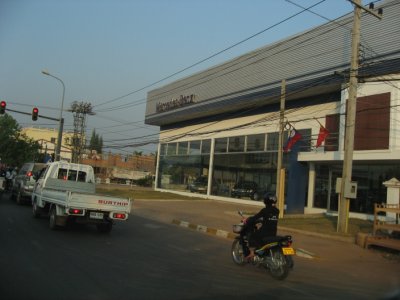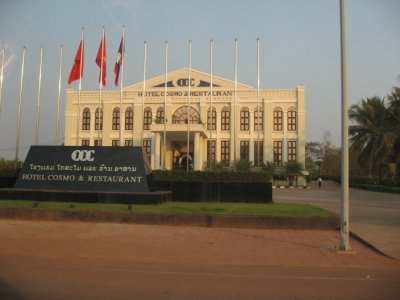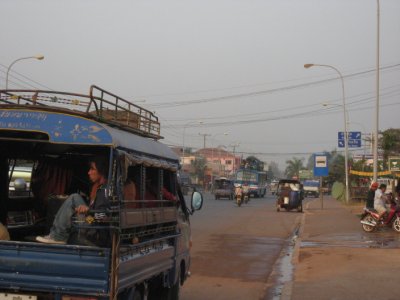 Finally, we were in the area with many fish shops. But they didn't have the right size fishing net for my aunt. In the end I told my aunt to buy two of them that have strong enough handle. I told her to reinforce the net so it won't break. She thought it was a good idea and that would work for the time being. We then drove home while the sun was setting down.
I thought the drive around town was fun. My aunt was full of information with little stories to go with all the buildings in Vientiane. The only thing I regret is not being able to see my old house. I didn't get the closure that I needed. The next time I am in Laos it will be on my own terms. No parents to tell me what to do and where I can or can't go. Instead, I'll take Nye aka Ginger with me and make her suffer with my boring stories. 🙂