I was out and walking around Rotterdam, looking for a birthday gift and ran into a herd of elephants all over town. No, they are not live elephants but unique statues as part of the Elephant Parade exhibition in Rotterdam. I read something about the event a few months ago in a Dutch newspaper. I didn't understand much of what the article was about, but I paid close attention to the dates of the exhibition. After months of waiting I can finally start my elephant tracking mission and will capture them on camera for you to see.
The first one I found was Elvis Elephant, right by Bijenkorf department store.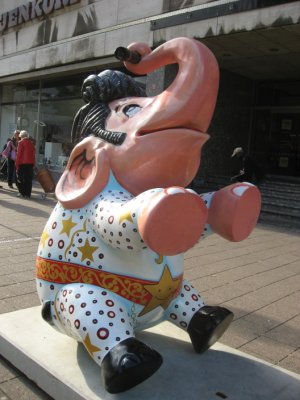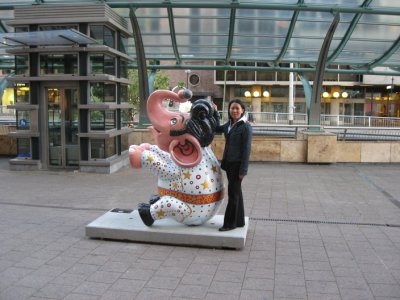 I found more elephants later at Beurs Plein shopping center.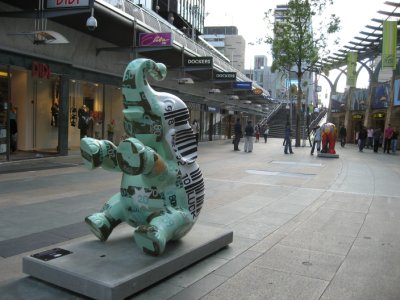 I like this elephant by Beurs World Trade Center. Too bad it's not made of real silver.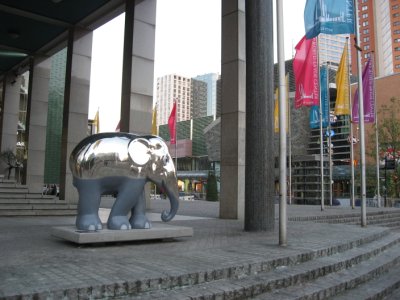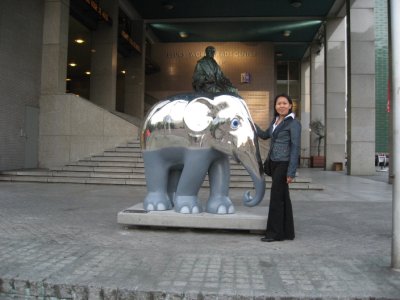 Please visit Lao Voices Gallery for more photos of Elephant Parade Rotterdam. I'll upload the rest of the pictures there in the Netherlands album.