I was doing some shopping in China Town part of Rotterdam and ran into more elephants from the Elephants Parade Rotterdam last Saturday. Some of them are so colorful and would make quite a scene at someone's garden. Too bad I am not a millionaire with my own private park so I can collect the entire Elephants Parade Rotterdam for family members and friends to enjoy.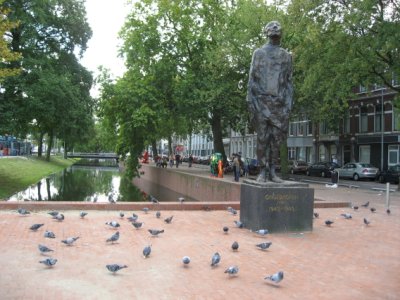 This elephant is hot all around.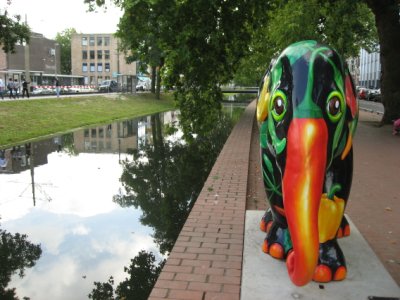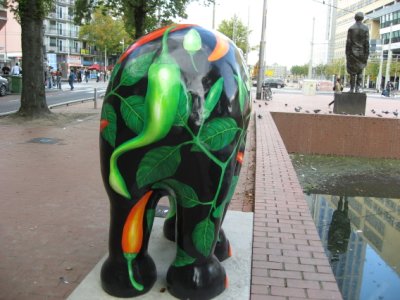 I just adore the Happy elephant and the busy Bee elephant.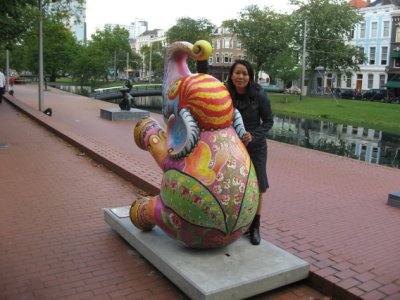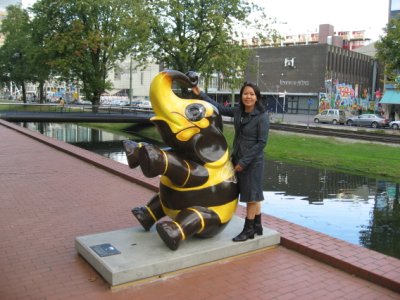 Please visit Lao Voices Gallery for more photos of the Elephant Parade Rotterdam.