A couple of months ago I posted about T-shirts designed by Lao rapper, Lay. Well, guess what? Lay sent me some cool T-Tanks and I've been wearing them the last couple of weeks in Kansas. The design is very Lao and any Lao girl would look cool wearing one of his T-Tanks. They come in various colors and sizes.
Thinking of you at the top. That Luang Vientiane, Laos at the bottom.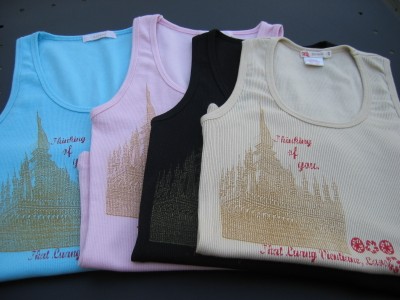 My favorite color is blue so here is a close up of the hot T-Tank.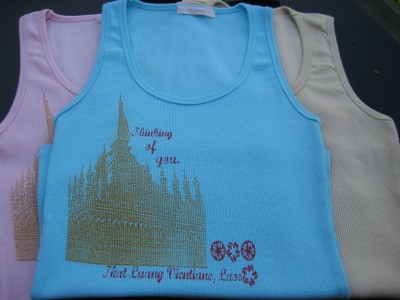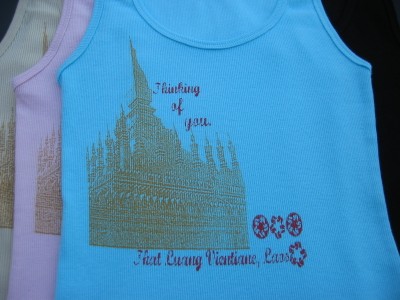 Pretty in pink.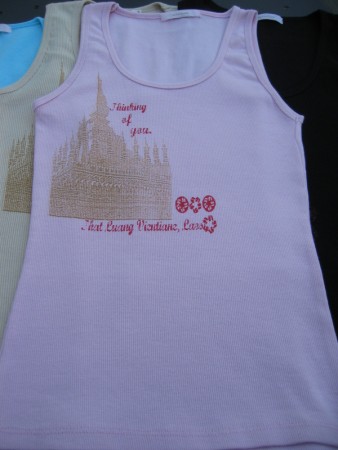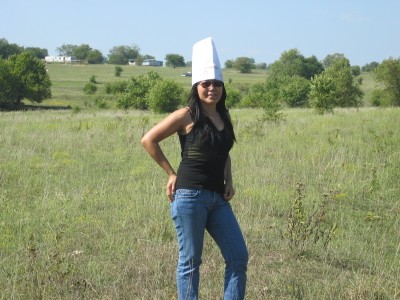 I wore the black one on the farm with the Lao Cook Hat. LOL.