Last night I went shopping with my date at Bijenkorf Rotterdam for Biotherm moisturizer. Afterward we went out for Sushi and Sashimi. I told my date that I will pay for dinner if he will be a good sport and doesn't complain too much about me taking too long to shop. Actually we were in and out in less than 20 minutes. The only thing I did after buying the moisturizer was browsing the undies and pantyhose section, checking for the latest trends.
This is the second Friday in a row that we ate sushi and sashimi. I didn't know I like fish, especially raw fish until now.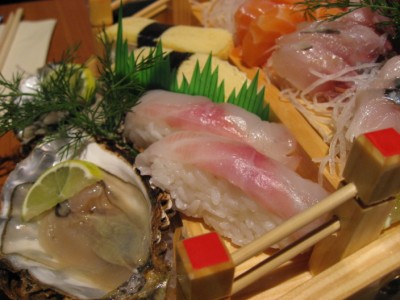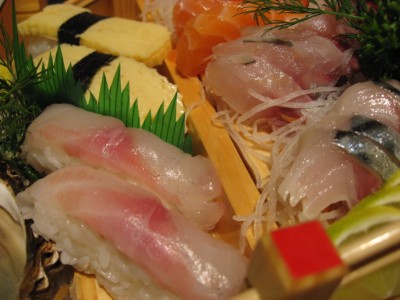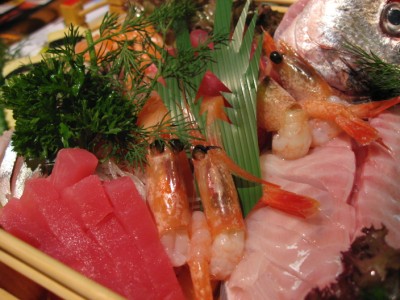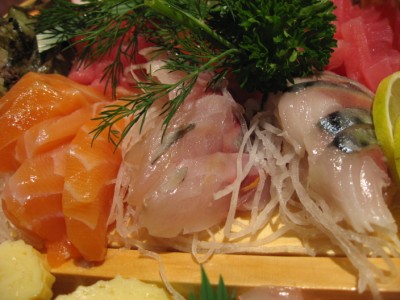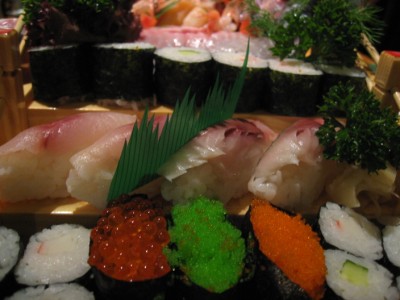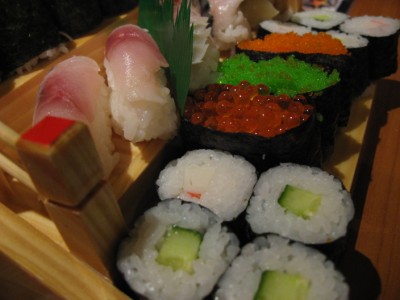 Since I had to pay for the meal, I thought it would be fair to take the only two oysters on the tray. 🙂
I love Oysters!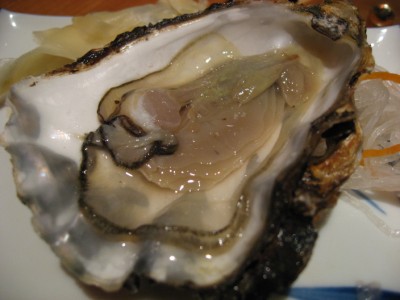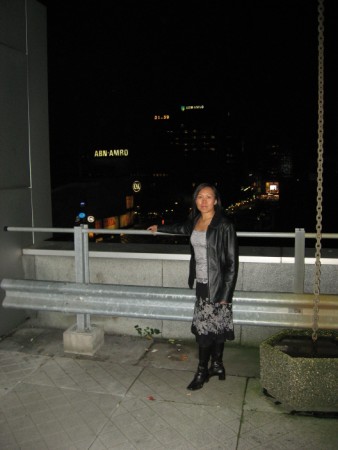 A full and happy me after dinner.