Last Friday was a great day for me because I received a care package from Laos filled with Lao stamps and one Lao Stamps Catalogue. I have to admit that I started my stamps collection since 1984 in Laos. At that time my only source of stamps were from relatives in the south, those that wrote to my parents on a rare occasion. When we spent more than two years in the refugee camps in Thailand the collection grew to stamps from the US and from Laos. After our relocation to the US, my fondness of stamps was not a priority and I only collected used stamps donated by teachers and classmates. I gained a new hobby then with collecting baseball cards and football cards and gave my collection to my youngest brother when I went off to the university.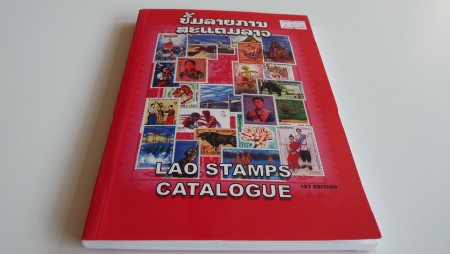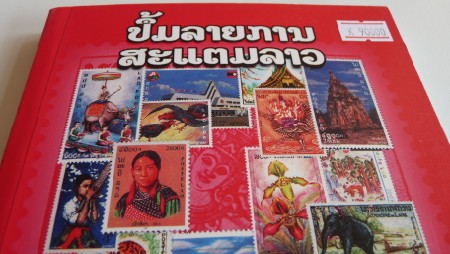 The university years were spent on collecting comic books. I was a big fan of X-Men and when I got my pay check I would visit my favorite comic store to reward myself with the few editions that I could afford at the moment. Of course I passed those comic books to my baby brother as well when I left for my study in the Netherlands. I then went back to collecting used stamps and mint stamps mostly from the US and European countries. Whenever I travel to the UK or Luxembourgh I would make sure to visit a post office so I can buy a commemorative stamps yearbook.
Then in 2004 I found out I could order Lao Stamps online and took the opportunity to update my collection. Sadly I gave up on my stamps collection when I became more involved with building Lao websites and had to take a break on my favorite hobby when more responsibilities were added on in the following years.
At the moment I have a craving for building my Lao stamps collection. I want to focus mainly on stamps from Laos from now on because I think they are so beautiful with diverse themes. So, I will be sharing my collection as I added new ones on a regular basis. No, that does not mean you can call me a geek just because I am fond of stamps, Lao stamps in particular.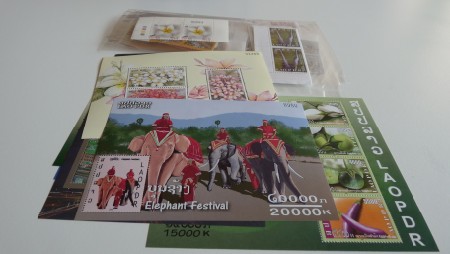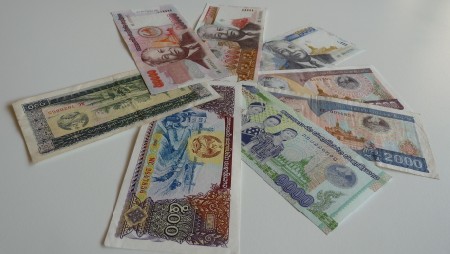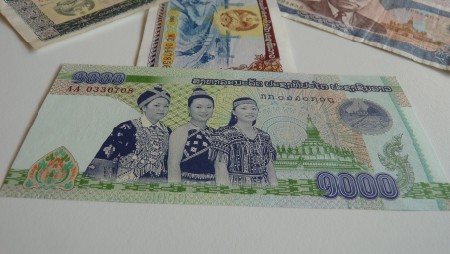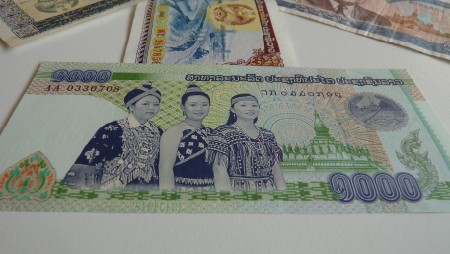 Aunt Kian also sent me my Lao banknotes that I left in Laos. I am still debating on whether or not to start collecting banknotes as well. This can be quite an expensive hobby later on.