We didn't stay too long at Patouxay Monument because we were called home for dinner. After dinner, my aunt took my parents and I to do some shopping at the Lao International Trade Exhibition and Convention Center (Lao-ITECC). It was Sunday and the last day of some sort of trade convention.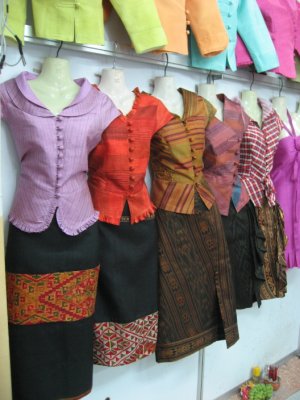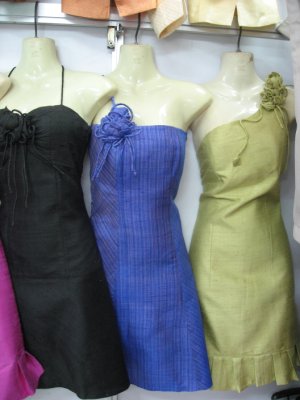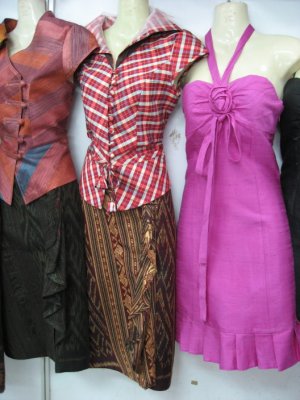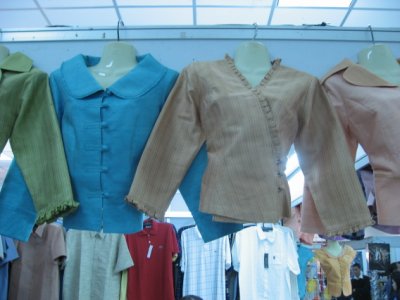 My mother was busy looking for clothes to take back as gifts for family members and friends. When my aunt told my mother about the owner of the clothing store was a daughter of my mother's friend, it made her spend more money. I wouldn't mind wearing some of the above dresses.
My aunt on the other hand was looking for a good bargain on silver jewelry for her daughter. My cousin has recently came back from a university in Thailand. She graduated with an accounting degree and was about to start working for Tango mobile company the next day.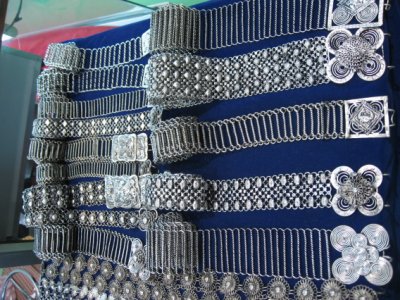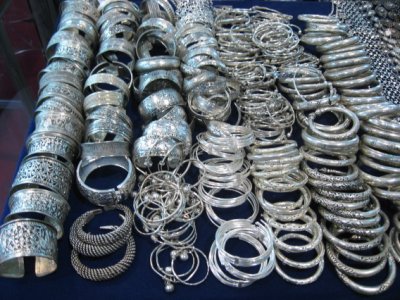 She bought a set of necklace with ear rings and bracelet right before closing and after a great deal of bargaining talk with the seller.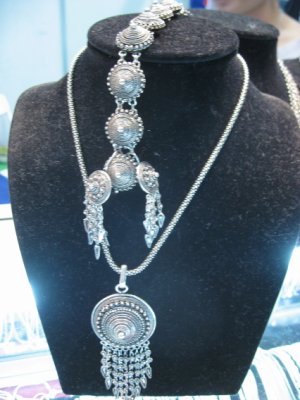 Most people that I know like to buy jewelry when they go to Laos. I am not into wearing jewelry unless I have to for special occasions and didn't buy anything. Instead, I searched for Lao books to bring back but was not able to find any that worth spending money on.
The next time I am in Laos I will buy some jewelry for myself. If nothing else, then it is to my support of Lao's economy. 🙂