Christmas is almost here. It's cold and wet but I don't think we will be getting a white Christmas this year. I don't mind though and look forward to spring and summer already. When the warm weather gets here I will be hitting the beaches, from north to south. At the top of the list is Scheveningen Beach because I didn't go there this year. Here are some photos of the beach I took in September of 2003.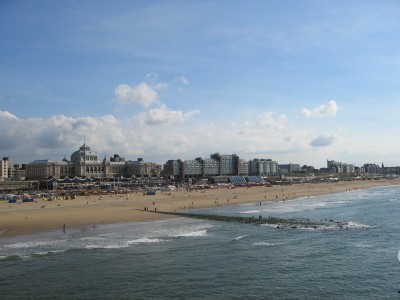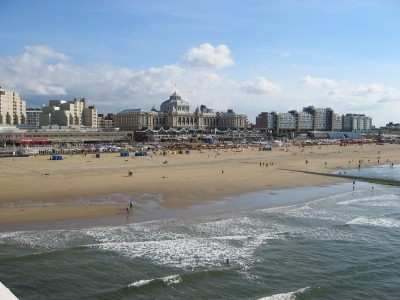 This is the Kurhaus.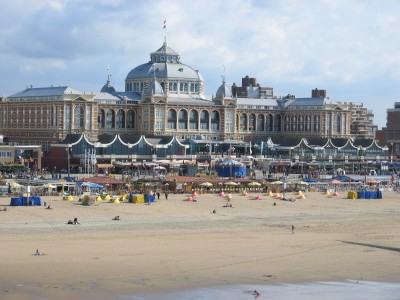 To the right is the red lighthouse.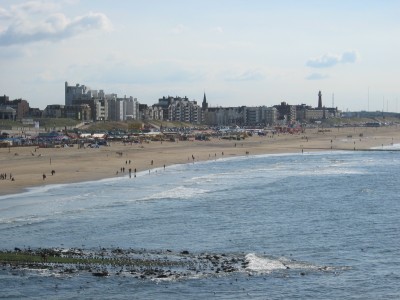 To the left is the Carlton Beach Hotel Scheveningen.
I was told way down there is the nude beach. I don't think I'll venture in that direction.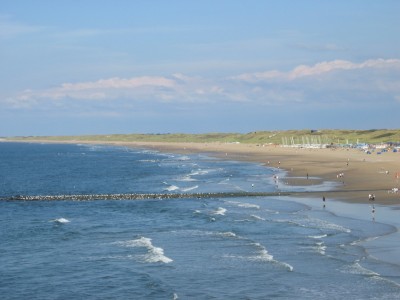 The weather was not warm enough for sunbathing but was perfect for a stroll on the beach.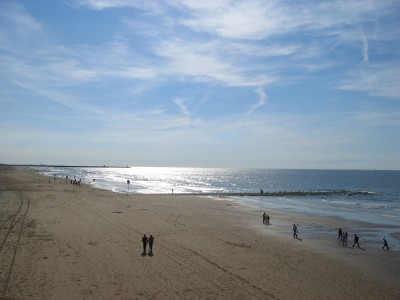 If you are brave enough then you can do the Bungee Jumping at the pier.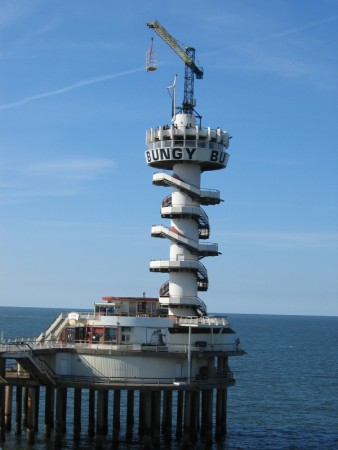 Will I ever give it a try? Heck no, not when I go straight down into the water. Then again it is probably safer than going straight down and hit a hard ground?