I celebrated my first Thanksgiving with my boyfriend Johan at Restaurant Zeezout, translated in to English as Sea Salt Restaurant in Rotterdam. It is a Dutch Restaurant, specialized in seafood dishes. I explained to my boyfriend the reason why we celebrate Thanksgiving in the US.
Well, I didn't get to eat turkey for Thanksgiving meal but I sure got to eat my favorite dishes.
Starter was Pumpkin Soup with Dutch shrimps.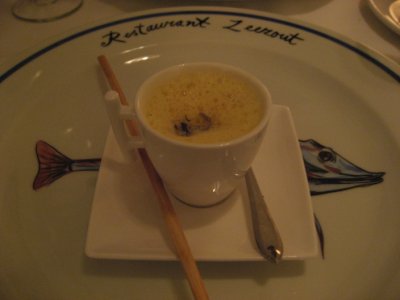 Of course I could never say no to oysters.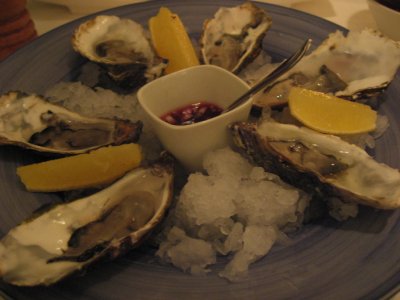 Main course for me was Fruits de Mer.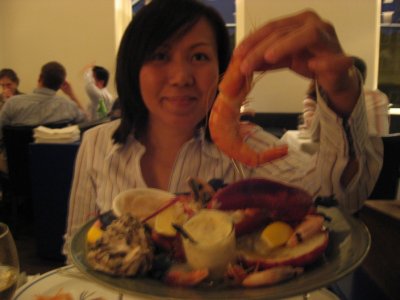 I can't wait to eat a big fat turkey next year.