The first set of postcards from Laos with beautiful Lao stamps on them. I have never received postcards from Laos with stamps before so these are nice to have.
The first postcard is of Xepone River in Savannakhet Province with Dok Huk Lao stamp affixed.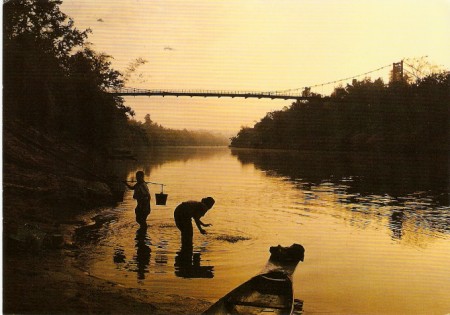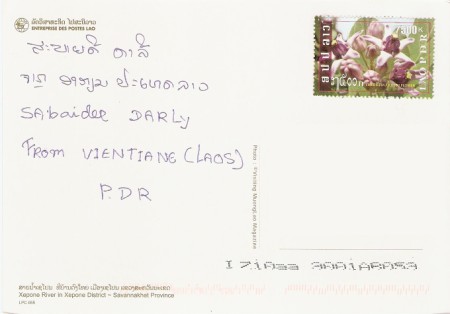 The second postcard is of Rocket Festival in Vientiane with Cotton Lao Stamp and Hmong New Year Lao Stamp affixed.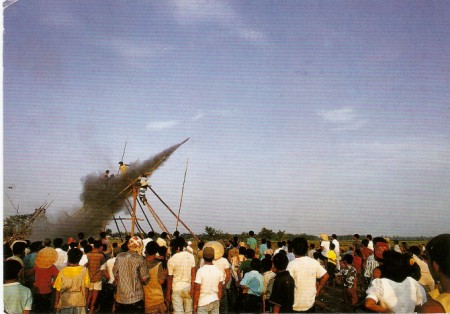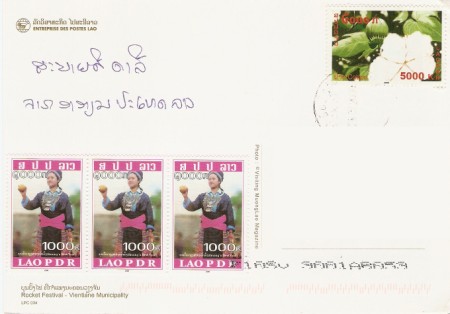 The third postcard is of a French Architect Building in Khammuane Province with the 45th Anniversary Laos China Diplomatic Relations Lao stamp affixed.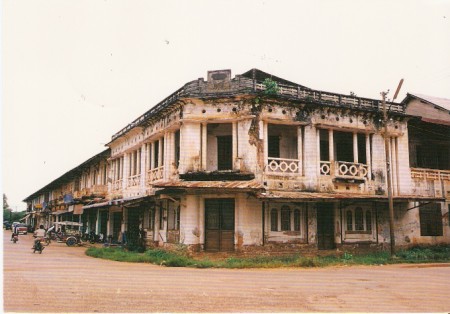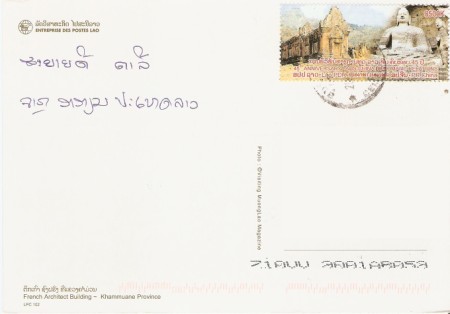 The fourth postcard is of Sunset at Xekamane River in Attapeu Province with Traditional Lao Home stamp and Tad Fane Lao stamp affixed.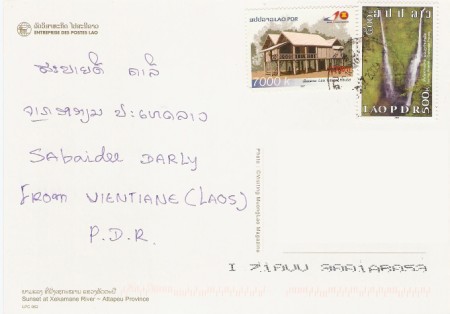 The fifth postcard is of the Old Train at Ban Khone Village in Champasak Province with Dok Huk (Buddhist Flower) Lao stamp affixed.