Being a student I don't cook often. When I do I try to take a pic of what I made for archiving purpose. The food pics also make a nice addition to Lao Voices Gallery.
It's been months since I've gone through my external drive and uploading food pics. Here are some photos of Payaya Salad or Tum Maak Houng in Lao. I've not made this salad for a couple of months now.
Looking at these pics I have the urge to walk to the Chinese grocery store and buy a big papaya. It will last me a few meals.

I was so happy the first time I ran into a Chinese grocery store with all the ingredients I can buy like in Laos. I couldn't believe that I didn't walk down this street long enough for find the store. It pays to be a bit more brave to venture out of my comfort zones.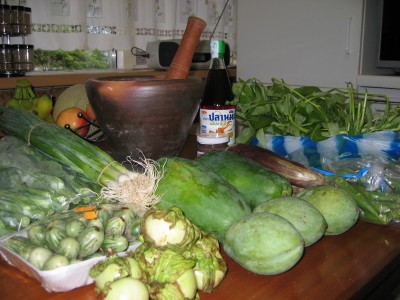 You think I bought too much?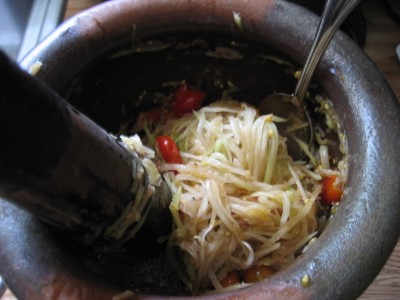 Lao Papaya Salad in the making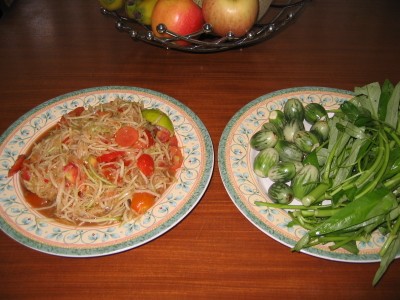 My first Tum Maak Houng in Holland with side veggies.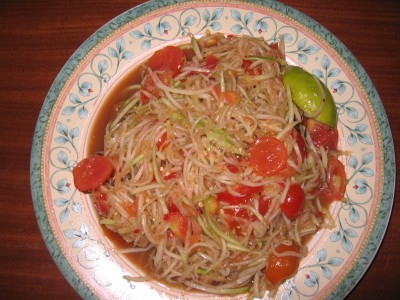 Let's take a closer look at this baby shall we?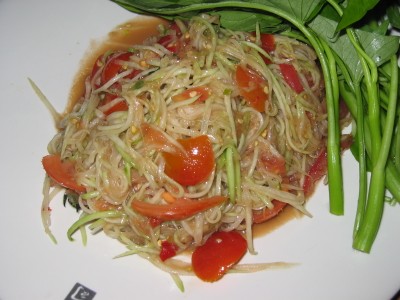 Another Lao Papaya Salad with phuck bong (Lao water spinach)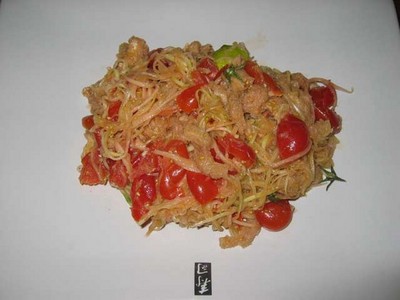 This one is with kiepmoo (pork rinds) added.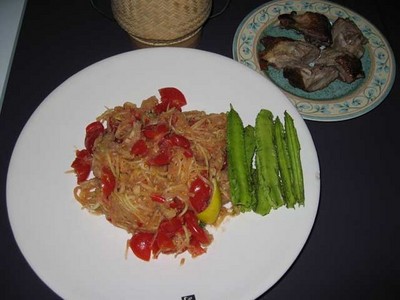 Another one I ate it with roasted duck I bought from the Chinese grocery store.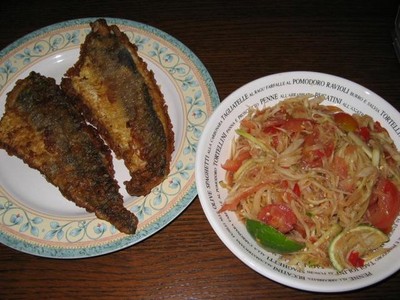 This particular one I made went really good with deep fried fish.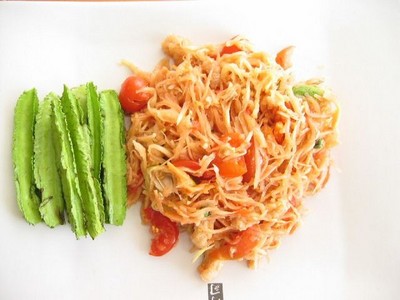 This one I also added kiepmoo and ate it with this vegetable that my late grandmother used to grow in her garden in Vientiane, Laos. I have no idea what this green delicious thing is called.
Hungry? Here is how I made my Lao Green Papaya Salad. You can also try Lao-Style Papaya Salad by Chef Naret Sihavong of Phuket Thai Restaurant.