On March 18th, after spending the day at the university and turning in my final version of Thesis proposal I asked Johan to take me to my favorite Dutch pancake house. I wanted something to sooth my soul while waiting for the green light the next morning for the second phase of the Thesis writing process.
When I got to the pancake house I was surprised to be an addition to the house. They have converted a barn that was used as a playground for the children into a new wing of the restaurant. The walkway was turned into a lounge with a sunroof. I saw a note on the door way for hosting High Tea. This pancake house is well known for its old charms and authentic look and feel of the place. I didn't mind the modern room but I don't know if other customers would feel the same. Since it was a few days before Easter, the place was decorated in Easter theme.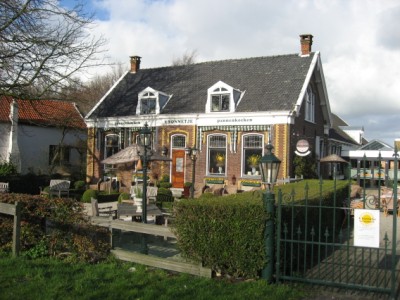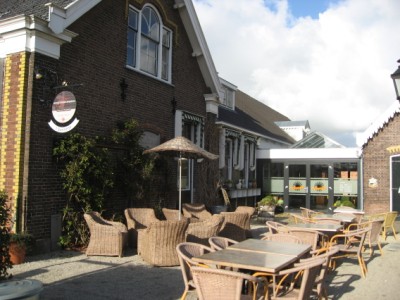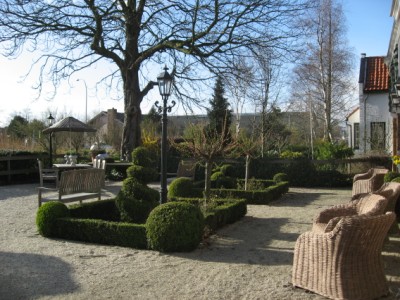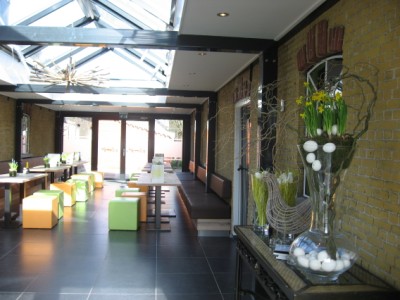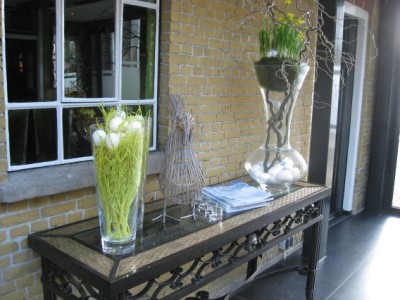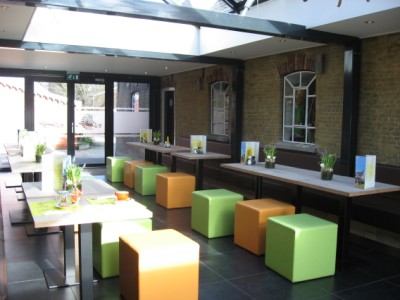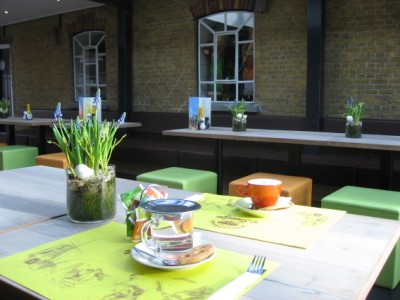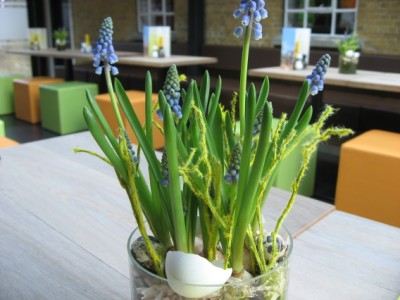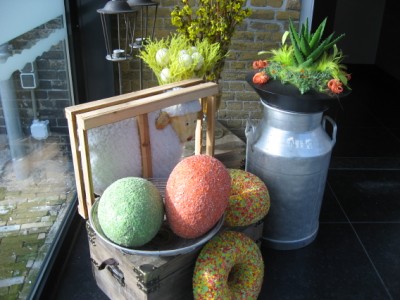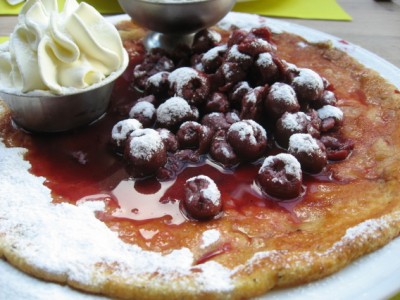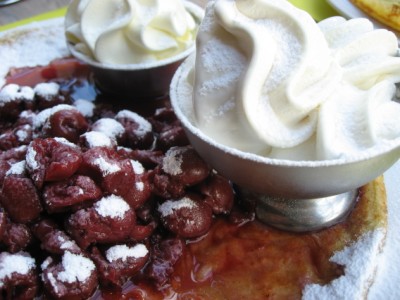 Since I didn't eat any breakfast or lunch and was tired and hungry, I ordered myself a pancake with strawberry topping. They didn't have strawberry in stock so I went for cherry topping instead with vanilla ice cream. That was enough to last me through the night and I felt fat after waking up the next day. That ice cream was not fat free at all since the milk came straight from the cow in the backyard.