Narcissus Flower reminds me of Kansas and the house we rented for the first five years after our arrival in the US. We came to the US in the middle of March. It was cold and unfriendly and snow was coming down later in late March. We stayed with a Lao family for the first couple of weeks before we were placed in an apartment filled with other refugee from Laos mostly. When summer started, my parents have already found work and they went to work catching a ride from a neighbor who was working at the same place. During the weekend they went to pick corns, beans, and pretty much anything for extra cash. They were saving up for a car and within a few months had enough money to buy our first car. It was a used car and not so pretty but it was such a good car, hardly broke down, and took us everywhere.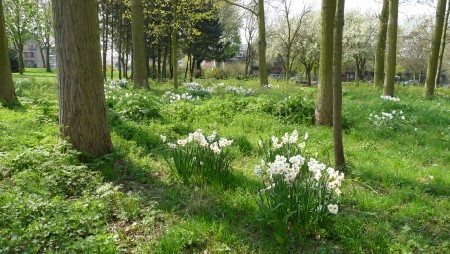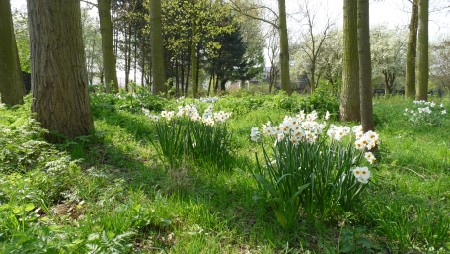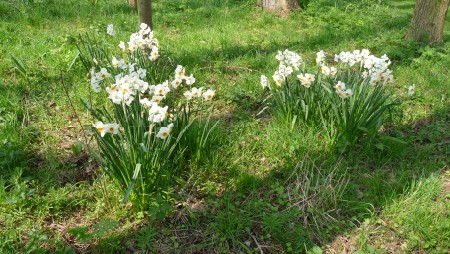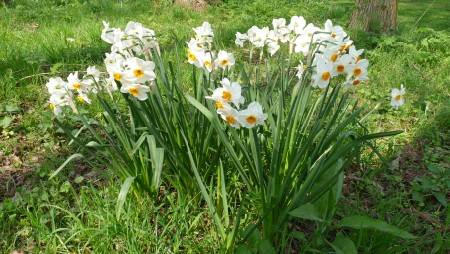 By October we found a house to rent for $250 a month. A Lao family was moving to California and referred us to the owner of the house. We moved into the house in a neighborhood full of mostly Blacks, Asian refugees, and poor Whites. It was not a really safe neighborhood but we were stuck there because of fear. My parents were afraid to relocate to another place. My mother's relatives are in California and Portland, Oregon. My father doesn't want to be near my mother's relatives. We would have been fine if we relocated to California because we had an uncle who needed help running his doughnut shop and another relative that work on houses. Then the relatives in Portland are the ones that we were able to rely on in Vientiane.
My father's relatives are mostly in Florida and Tennessee. We could have relocated to one of those places also since those relatives kept asking for us to move near them. We stayed in the cold and harsh Kansas because my father thought it is a good idea. He heard so many bad things about relatives living near one another and having so much conflicts so it's better to stay in the middle of the country.
The first real winter for us was harsh but we kept warm the best we could with those coats given to us in California. You will know what I am talking about if you can recall getting those standard coats given to all refugees coming to America.
Why is narcissus flower so meaningful to me? When the snow was gone this is what I found in the backyard of our rental house. They were growing along the fence, probably coming from a neighbor's yard on the other side of the fence. It was a big surprise for me as I was hanging laundry in the early spring. I was so happy to have found the white and yellow narcissus variety. From then on I look forward to when I can see narcissus flower every spring. It was a sign of hope for me, to look forward to when I can clear the land and start working on a garden.
When I see narcissus flower in the Netherlands, I see my path and of how far I have come, starting with Laos, then Thailand, the US, and now here. For me, narcissus flower stands for hope and renewing hope for a warm and sunny days ahead.