After my visit to the National Library of Laos, I decided to walk around Nam Phu area and went to Joma Bakery Cafe for a nice glass of Lao ice coffee. Then it was more walking to kill sometime until my aunt came by to pick me up for some shopping at the Talat Sao or Morning Market.
At the four ways intersection, you can catch a Tuk Tuk easily.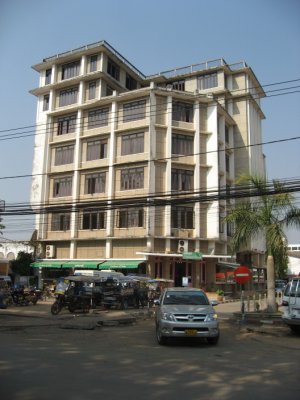 The Vientiane Times Newspaper office and also other Lao Newspaper headquarters.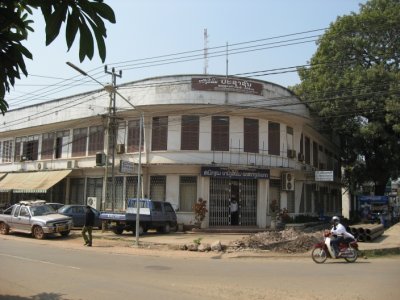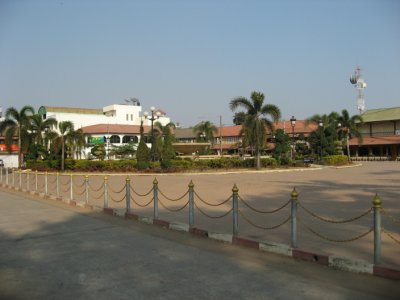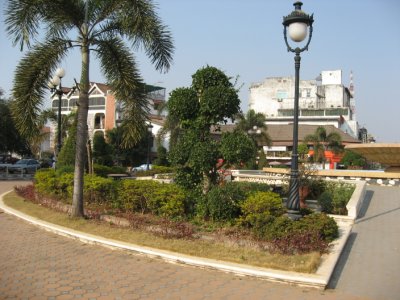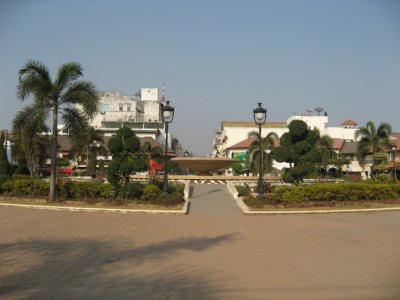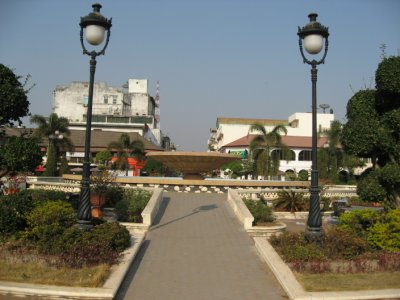 There is an Italian Restaurant next to the Nam Phu Fountain. It is on the right side of the fountain from the main street. I guess it must be one of the few Italian restaurants in Laos.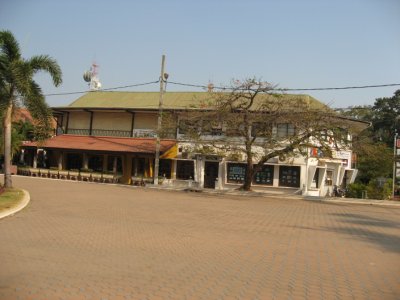 Across the street from the Nam Phu Fountain is the National Library of Laos.