It was Monday, a rest day for my parents. I asked my aunt if she could take me to the National Library of Laos so I can arrange for LP Book Box Library to be constructed. Of course my mother wanted to do some shopping so I asked my aunt to just drop me off at the library and when I am finished I will give her a call to pick me up. My aunt wanted to show us around a bit of places that are related to our family history and to go pay taxes on her land and houses in various towns.
Morning rush hour.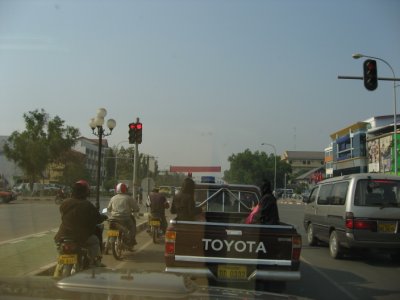 We first went to Chinaimo area and checked out one of my aunt's houses. This house is located along the Mekong River and it is being rented by a foreign national. We were going to stay there but it was rented out before our arrival in Vientiane.
The house was built in 2004 and was renting out for $2,300 per month during the time of ASEAN conference. At the moment the house is rented for $1,700 per month with an annual contract by a foreign national, who is working in Laos for an NGO. I asked my aunt how much she wanted to sell the house for and she said a little over $200, 000 or in her words song sane guar. I love the house but I don't have that kind of dough.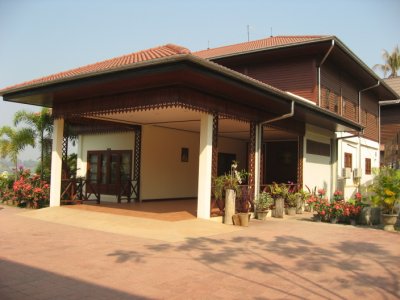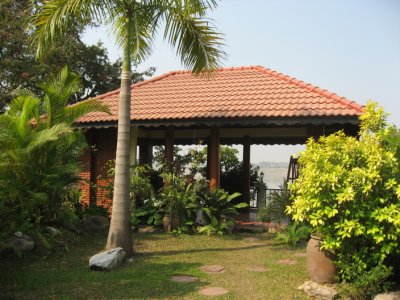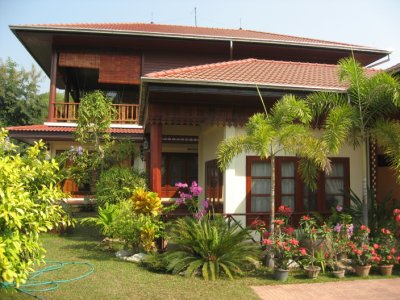 What a great view of the Mekong River. You can see the neighboring Thailand in the not so far in distance.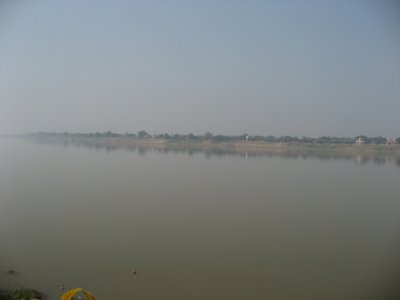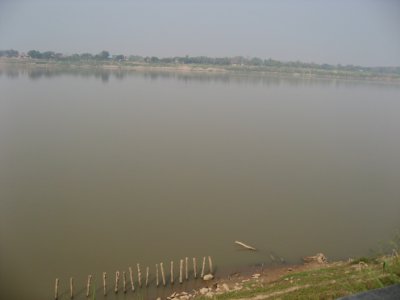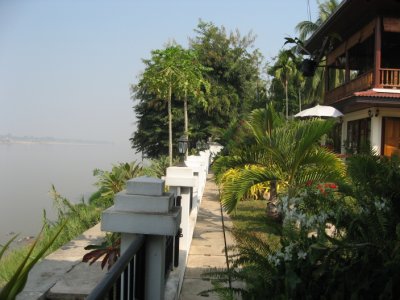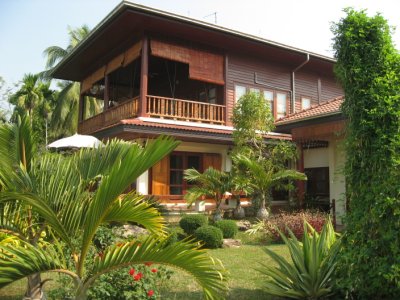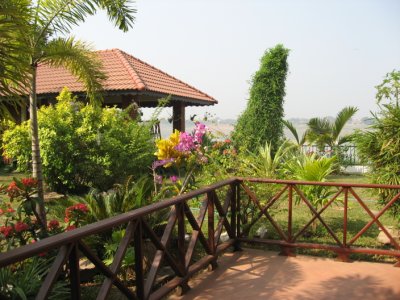 I really like the view from the second floor balcony. I can see myself taking a refuge from a sunny day reading a book or taking an afternoon nap.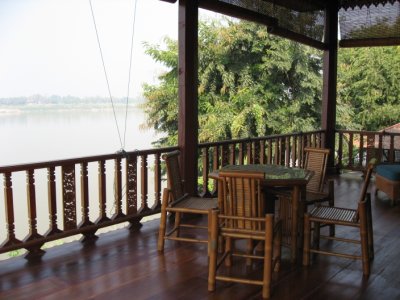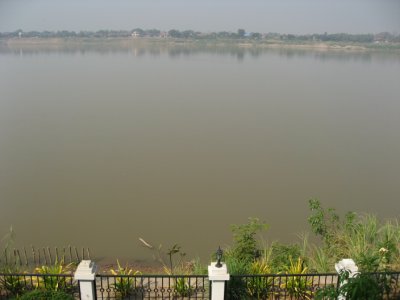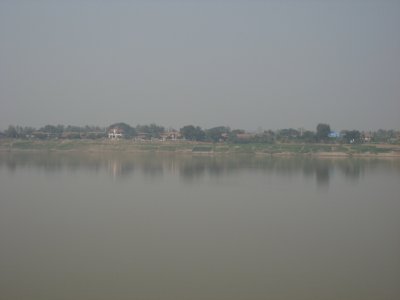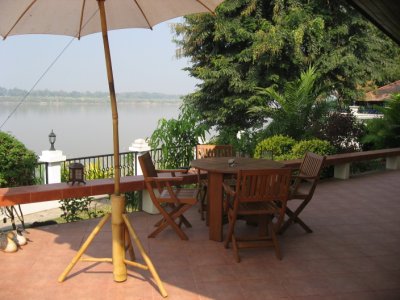 A little pond by the driveway.