When I came back from grocery shopping with my father's niece I worked as fast as I could in the kitchen with washing fruits and vegetables. Bay later came by to pick me up so I can make photo CD at her place and also to have dinner with my Grand-Mama. She was very happy to see me again and so were the rest of the family. They thought they would not get to see me before I fly back to Vientiane.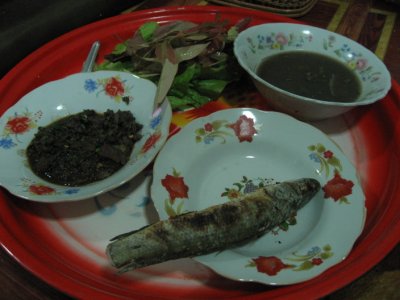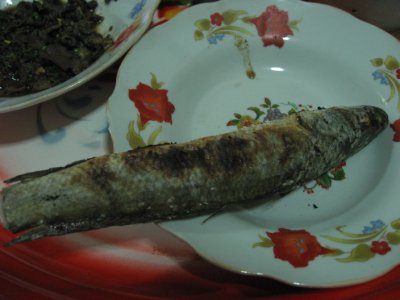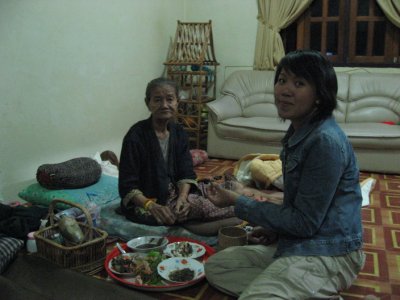 I talked to my Grand-Mama and asked about her knee surgery from the previous day. It was an emotional evening for all of us. I wanted to stay longer but my mother kept calling me to go back for dinner. When I got there they had already started to eat dinner.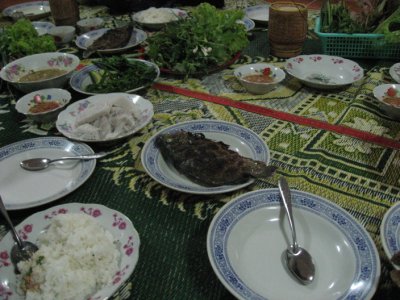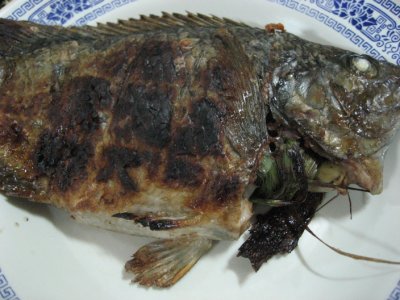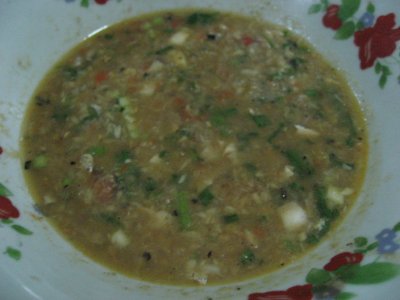 There is more food and plenty of dessert but it is not the same as eating at Grand-Mama's house.