The story of my adventure in Laos is not quite finished. A few days before we left Pakse, we went to the Bolavan Plateau. It was a nice long drive and we encountered a pig with her four babies along the way. They were looking for food at the three ways intersection and picking up scraps by the fruit stand. My cousins and I were worried about the pigs and didn't want them to get hit by a car or a bus. We couldn't stop talking about them even when we got to Paksong Market.
Soon there will be Paksong Vegas Entertainment Hotel and Casino in the area.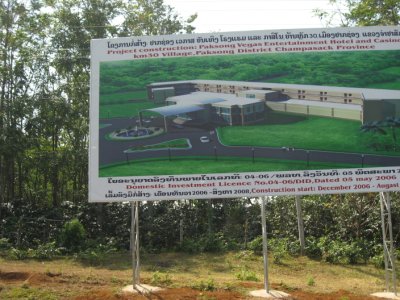 Curvy and steep road we had to climb.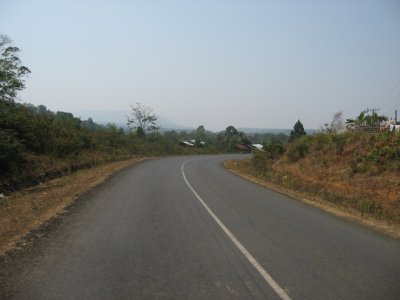 Many homes are growing Bai Phu next to Lao coffee.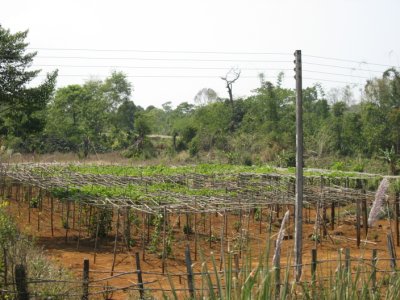 The land is good for growing just about anything, even corn.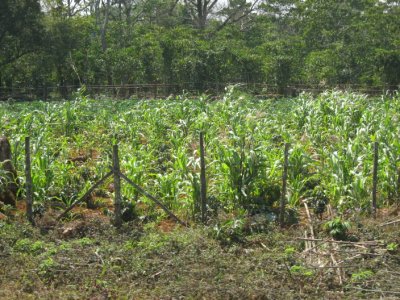 A billboard, welcoming visitors to the town of Paksong.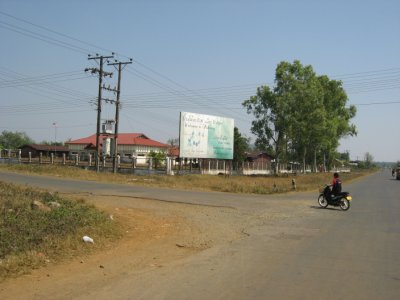 Entrance of Paksong Market.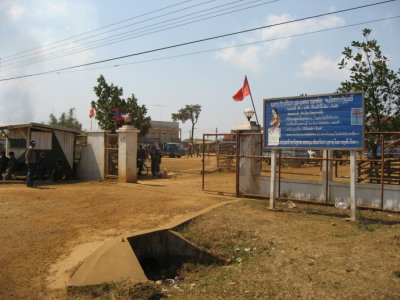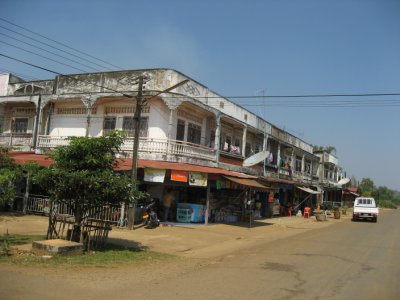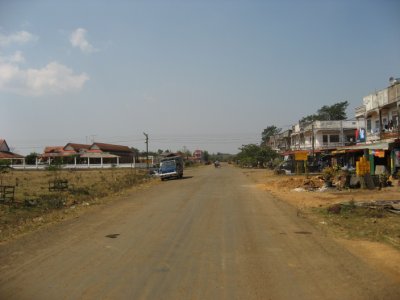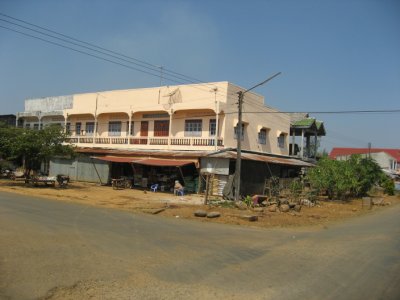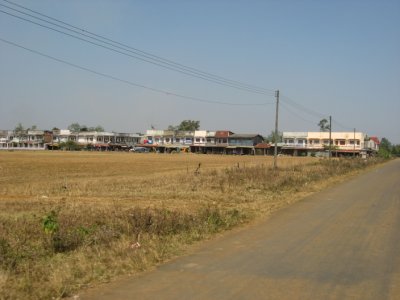 Paskong seems like a quiet small town. I have a feeling that it is rapidly changing with all the new houses and satellite dishes popping up everywhere. I can predict that within a few years we will see a more modern town. For more photos of Paksong, please visit Lao Voices Gallery – Paksong Album.