I'm trying to make a list of interesting Lao related books to read in my spare time. I used to read a great deal in my younger years. Then once I started the university I didn't have much time to read for fun anymore since I was juggling between full time study and 32 hours work week. Being over here didn't help much since my free time is devoted to all my sites. The only reading I do is online news. A few weeks ago I decided to make a list of Lao related books so I can put them on my "wish list" so I can enjoy later.
Lao Roots: Fragments of a Nordic-Lao Family Saga by Fleur Brofos Asmussen has caught my attention. The book is based on the life of the author and her quest for long lost relatives in Laos. Starting in 1967, the author and her sister began their search for "the descendants of their grandmother, Sao Boun Ma." I can see Nye and Salat running to the book store for their very own copy of Lao Roots already.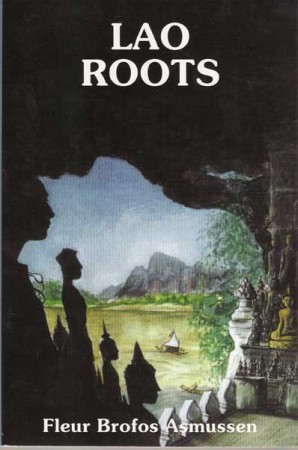 Book Details:
ISBN: 9748299279
Publisher: White Orchid Press
Published: 1997
Languages: English
Pages: 260
Lao Roots description:
In 1990 the author travelled to Laos to find her relatives still living there. For years she and her sister had sought the descendants of their grandmother, Sao Boun Ma. These Laotian relatives were finally found in Vientiane. The search revealed a complex and fantastic story. The Norwegian grandfather, Peter Hauff, who died in 1951, left a long account of his experiences as a trader in Indo-China (1890-1928) with a number of hitherto unknown photographs of Laos and Cambodia/Vietnam. Nowhere did he mention the Laotian mother of one of his daughters, and the Vietnamese mother of the other. Shortly after his son drowned and the premature death in Laos of his equally fantastic Swiss business partner, Hans Faesh, the energetic Peter Hauff left for Europe in 1905 with his two daughters. He married a woman probably not of his choice, and returned to Vietnam to continue trading. He eventually settled in France, and died there, never having seen again his Sao Boun Ma whom he described in a note shortly before his death as "the honest and faithful".
For more information, please see Lao Roots Book Review.