A rough Monday can always end with happiness with a bowl of tum maak houng aka Lao green papaya salad. I had a batch on Saturday and took a day off from my favorite Lao dish on Sunday but after a long start on the first day of the week I had to treat myself to some good old Lao food to sooth my soul.

Lao Green Papaya Salad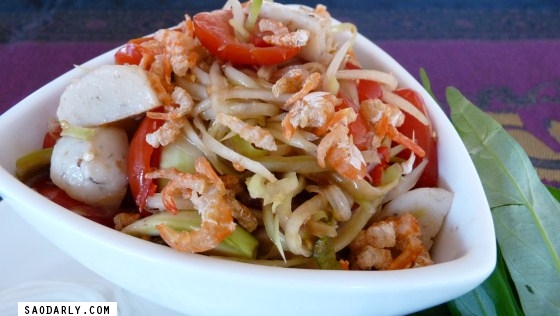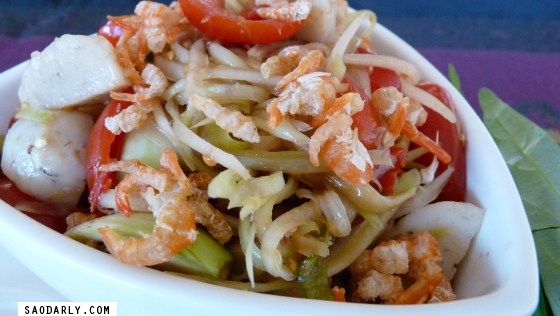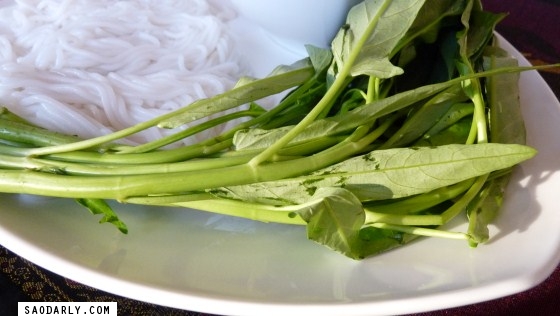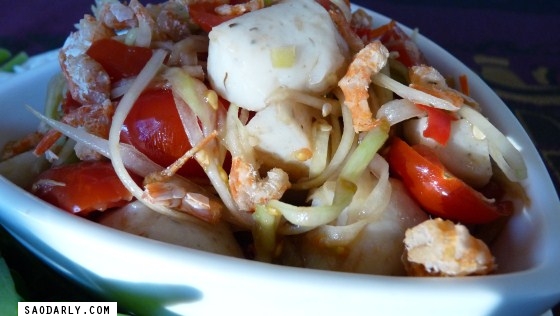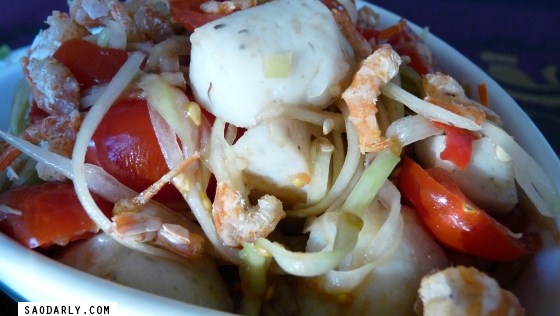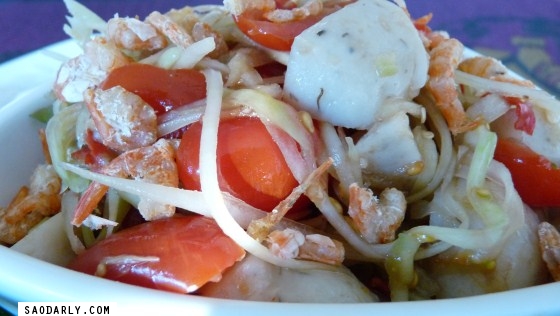 I bought a package of fish balls with seaweed to add to the salad. It blended well with the other ingredients and quite good.