I recently discovered Tum Ruba, thanks to Nye and her blog. I bought two ruba so far and have been making a few tum ruba the last couple of weeks. I was going to make a batch of tum ruba last night for dinner but decided to make Lao string beans salad (tum maak thua) instead.
String beans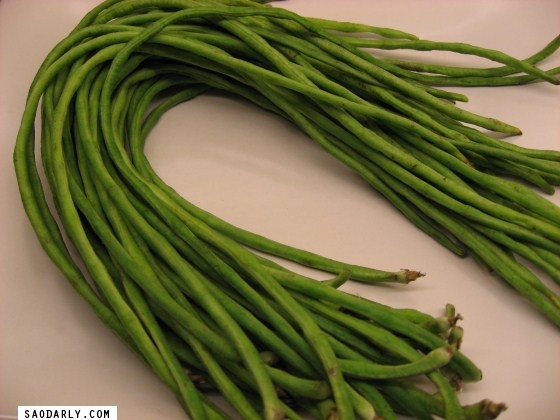 String Beans cut and ready to be smashed in the mortar.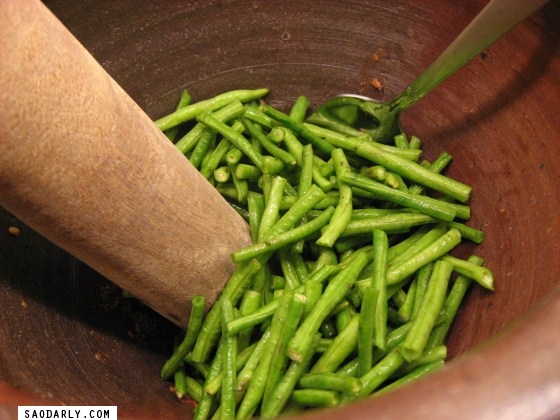 Lao string beans salad aka tum maak thua.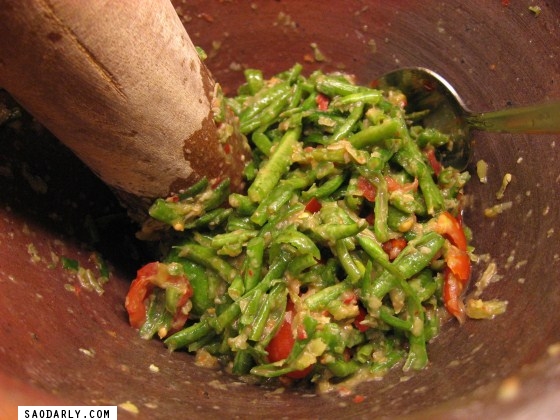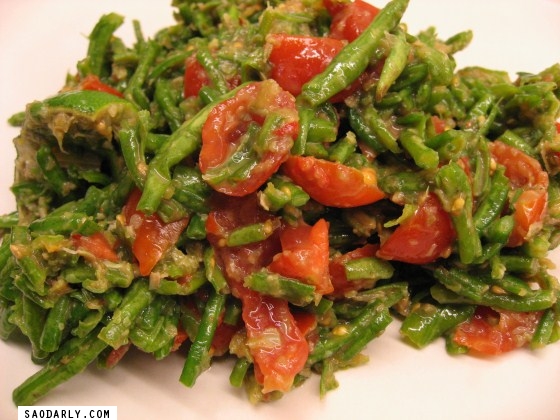 For lunch today I wanted to make tum ruba. There were some string beans left from last night so I thought why not mix the string beans with ruba. It would not be much difference from adding the string beans to the typical Lao green papaya salad (tum maak houng). I was curious about the taste of the two ingredients together.
Making tum ruba and string beans.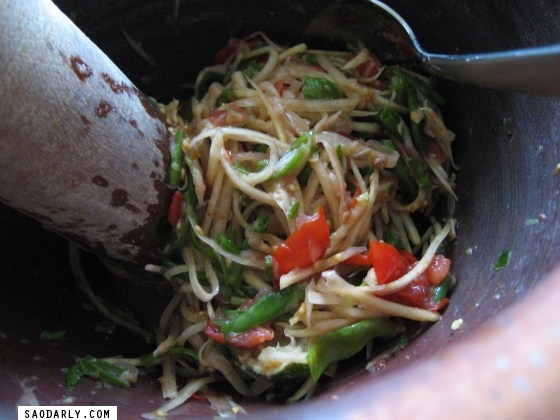 Tum ruba and string beans, ready to be eaten.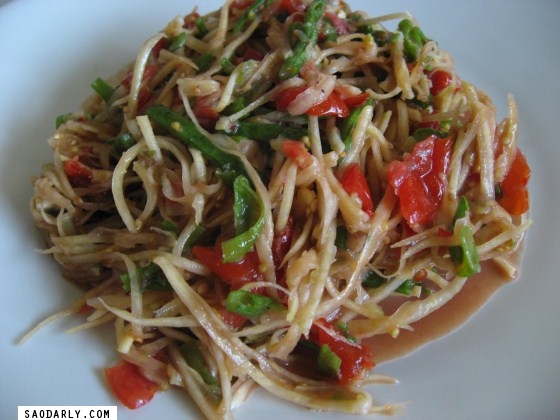 Even though I don't like the taste of string beans with tum maak houng and have never made a habit of blending the two ingredients together, I find the mixing of string beans and ruba to be very delicious. The little amount of string beans blended well with ruba, a very good compliment I thought. Som Tum Ruba is definitely on my list of salad to eat.