A second batch of Lao green papaya salad that I made from Saturday's grocery shopping at Oriental supermarket.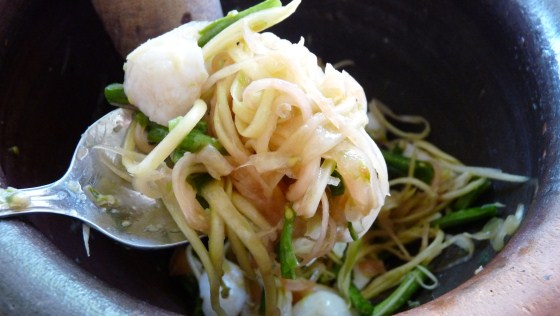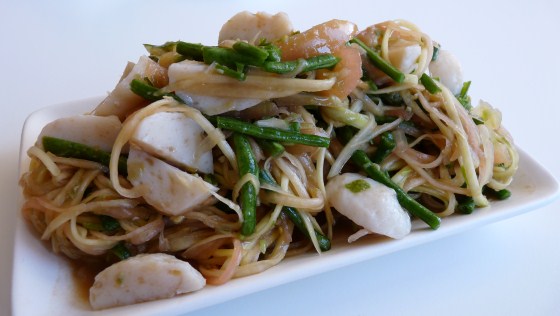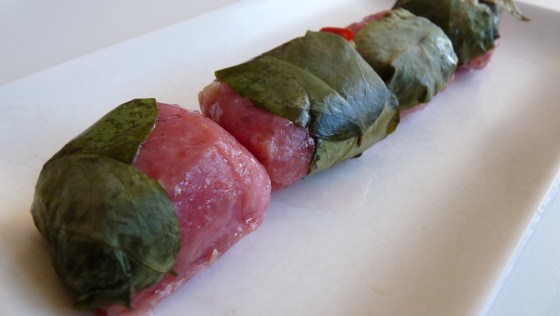 I didn't have any red chili pepper for the salad and used green chili pepper instead. I also added some string beans and fish balls to make the tum or salad more interesting.
It was nice to treat myself now and then to my favorite Lao Food, which is Tam Makk Hoong with sticky rice, Som Moo (sour pork), and Phak Bong (water spinach).