After enjoying my fruits snack, I was ready for a couple of hours of surfing at Joma Bakery Cafe, near Nam Phu fountain. I wanted to check out their WiFi and to update my blogs and read the news. I have been to this place back in 2007 and was fond of their ice coffee. It was a mistake though to sit inside with the AC on and ordering an ice cappuccino. They had the AC cranked up nice and cool for the tourists but it was too cold for me and I had to keep my jacket on and even then it was too cold.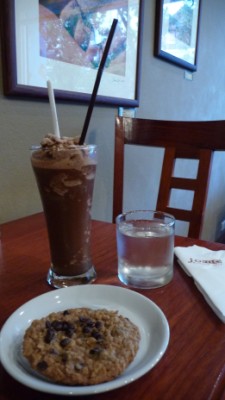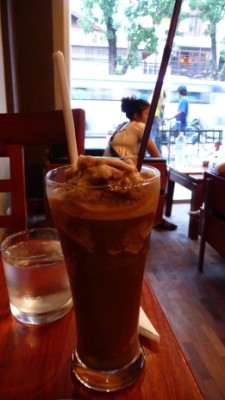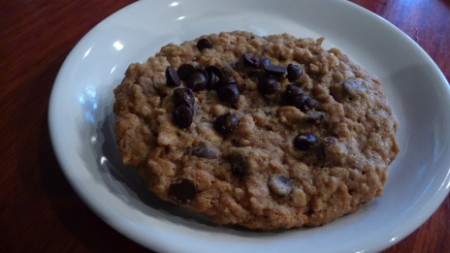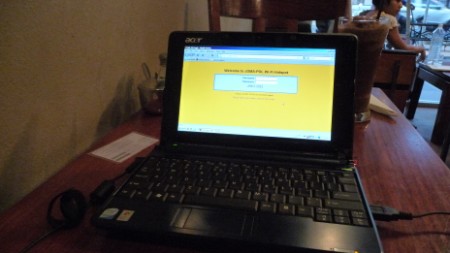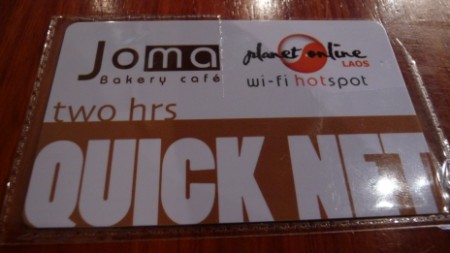 If you had ever visited Joma Bakery Cafe and all the other places catering to tourists, then you would know the prices are in dollars amount. What I spent there for one person would be a meal for Aunt Phone's family. When I bought three pieces of cakes home, Aunt Phone said they would be able to eat for a day for what I spent on those cakes. Only those that can afford to eat and drink at this type of places would step a foot inside, others would just pass by and can only wonder how good a cup of coffee or a piece of cookie is.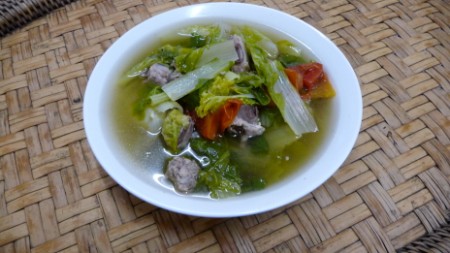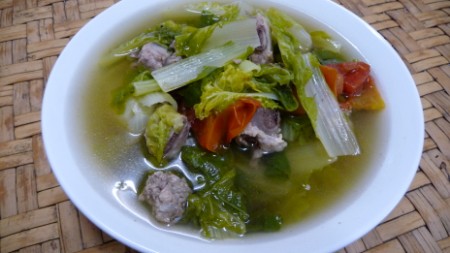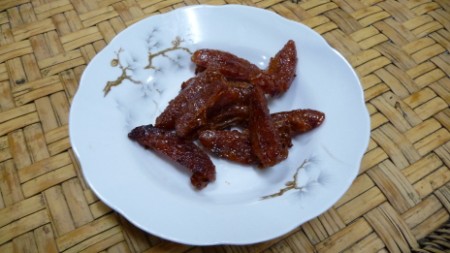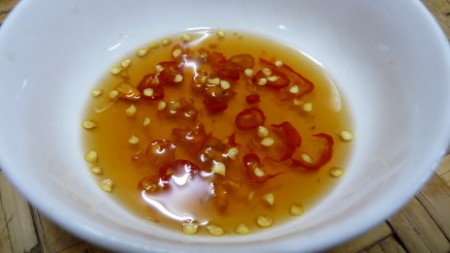 Aunt Phone and Khek made soup, fried sweet sausage and chili pepper dipping sauce for dinner. I also noticed how kids are often served sweet sausage for breakfast. It's not quite what I would eat, not even once a year, especially for breakfast. But I can understand the notion behind eating greasy food since it fills you up quicker after a few bites and it costs less than a more healthful breakfast, to the average Lao family anyway.