We had a beautiful weather here last weekend. I knew Saturday would be a bad day to go to the beach due to a large crowd. I waited till early evening Sunday to hit Hoek Van Holland beach. I didn't care for getting a sun tan since I'm still trying to recover from last year's tan. It was nice to get some sea air. I didn't get back till almost 23:00 and had to get up at 6:00 AM on Monday. What a price to pay the first day of the week.
Sunset stroll can be quite romantic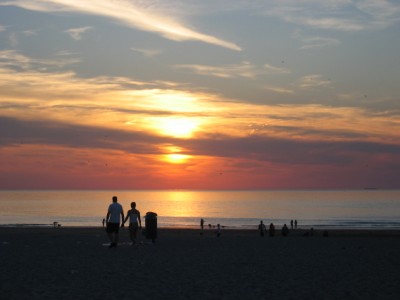 Taking the time to enjoy the sunset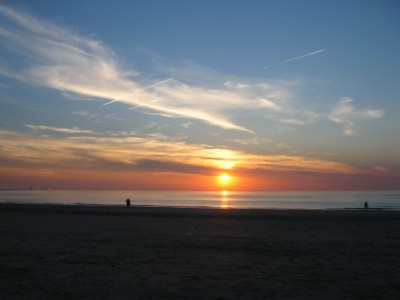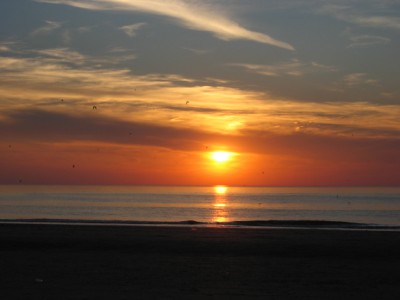 When you have wind, harvest it for energy.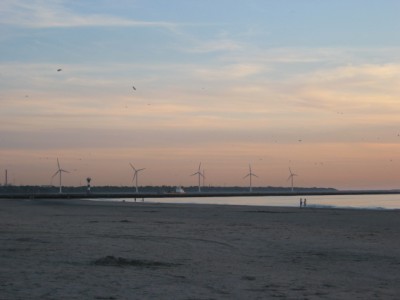 Another angle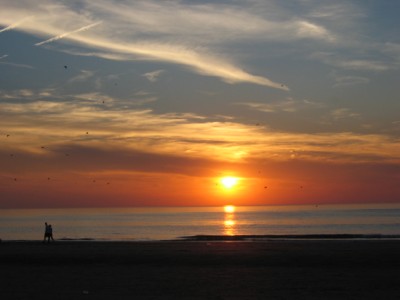 Going
Not quite gone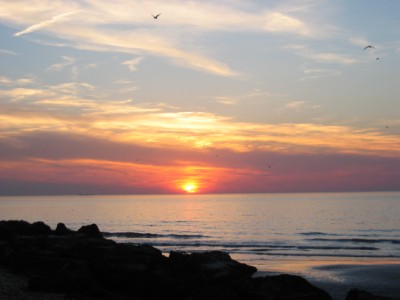 It's getting darker on the other side of the beach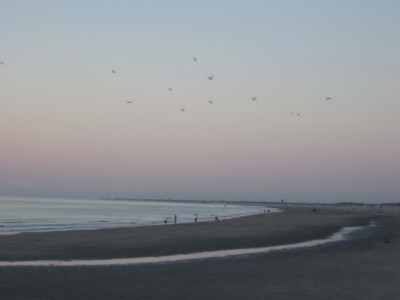 Almost gone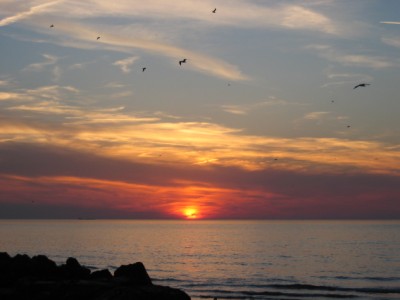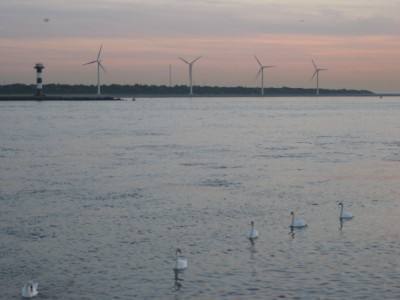 To the left side are swans trying to fight the stronger currents.