Here is what I had for tonight's dinner. I went grocery shopping at Oriental Market and bought a few of my favorite things. I made green papaya salad, grilled chicken breast, and grilled soured pork sausage that I bought earlier today to go with steamed sticky rice.

Lao Food – Green Papaya Salad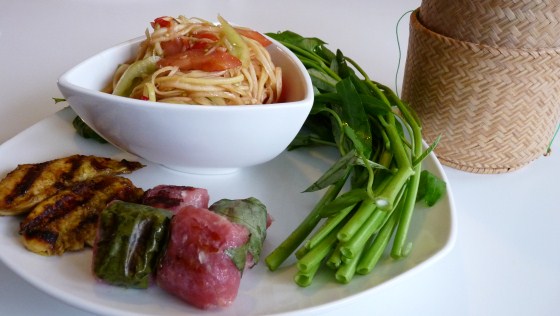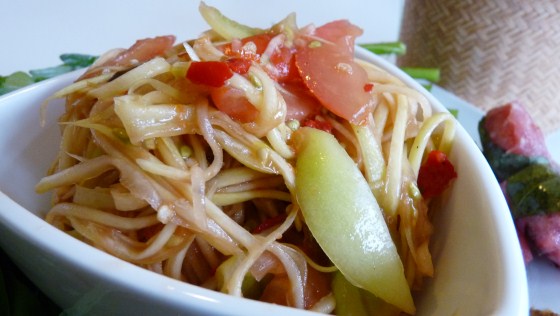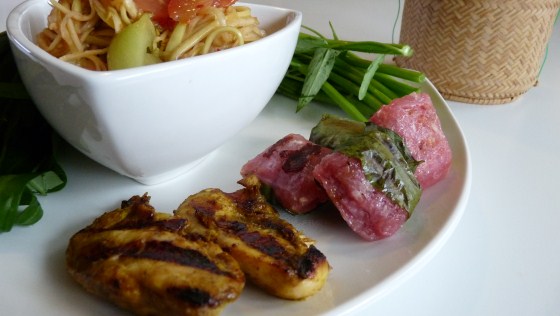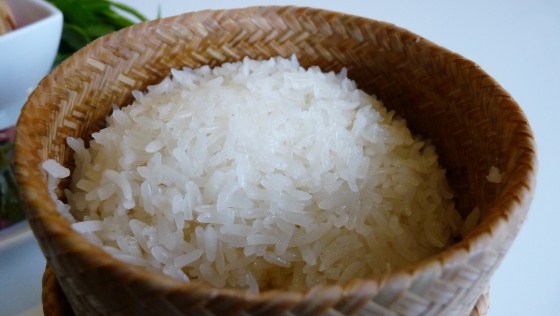 I was fortunate to have bought a bit ripe papaya and the smell of green papaya salad reminded me of my time in Laos last year. It was fresh and delicious. After almost one month of no tum maak houng, I was happy to have my comfort food again.