The weather in the Netherlands was quite warm toward the end of September and the beginning of October. It was so warm on the first weekend of October that many people were flocking to the beaches. I didn't want to be inside and took advantage of the warm temperatures and packed my favorite snack and food and headed to a beach in Zeeland.
For lunch I made my favorite Lao dish which is no other than green papaya salad.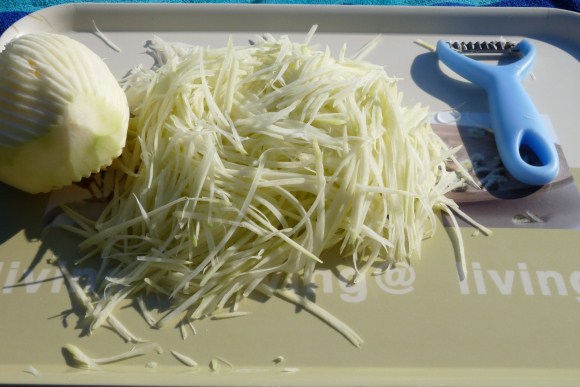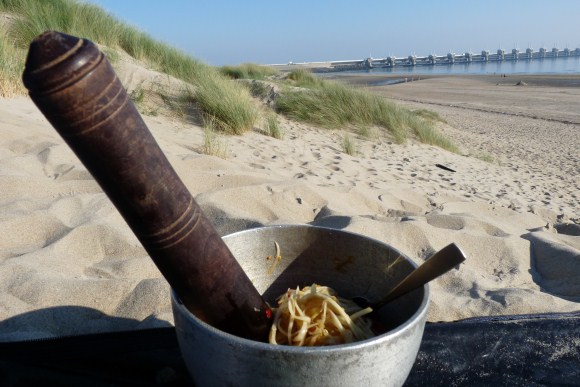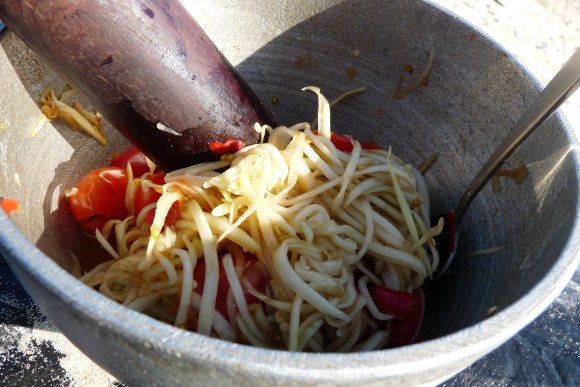 It was delicious with sticky rice and grilled chicken. I then went to take a stroll on the beach to digest my food. It was a memorable experience to remember during the winter months ahead.