I've been eating meat for three days in a row, dinner on Christmas Eve with Laotian Fondue, then First Christmas Dinner with Johan's family, and Second Christmas Dinner with round two of Laotian Fondue and now can't even stand the sight of meat for awhile.


Having green papaya salad for lunch with rice vermicelli noodles or vegetables on a side is refreshing and I can't get enough of it.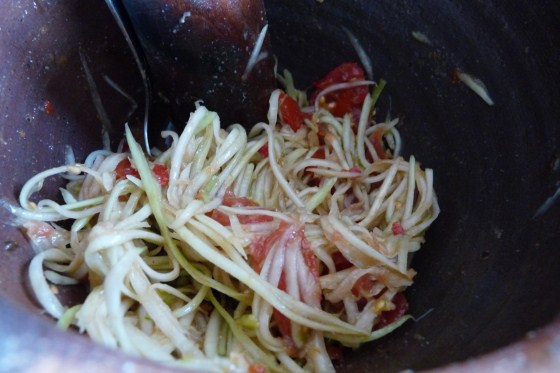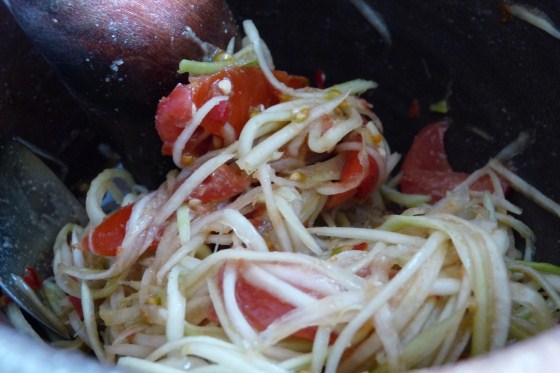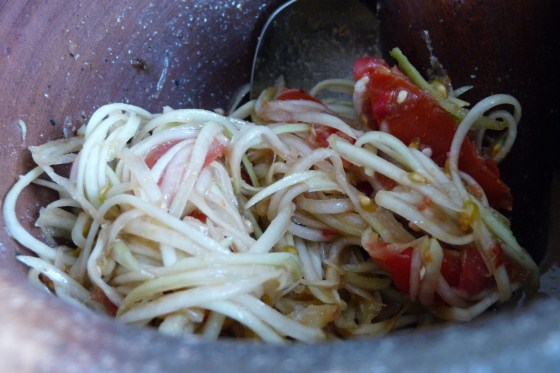 Now that Christmas is over, I'm treating myself to plenty of fruits and vegetables for lunch and dinner.