While my parents made a quick stop to visit some friends near Hospital 103, I made a phone call to Fong and told him that I was in town. Before I went to Laos I made a promise to his wife that I will call him and have a visit with him. I met Fong and his wife, Phin at the First International Conference on Lao Studies. After the conference we spent a couple of days in Chicago together and have been friends since. Fong said we should have dinner together and I agreed.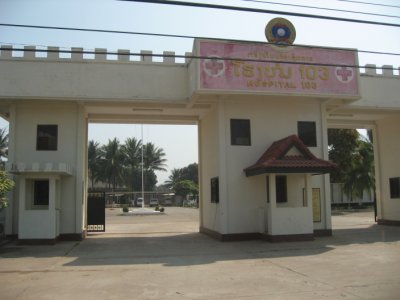 This area used to have a market where my aunt took me to buy Dhom Khem when I was like in the first grade. I can't even recall what the place used to look like now. This is what is left of the old market. Urbanization is changing the face of Vientiane.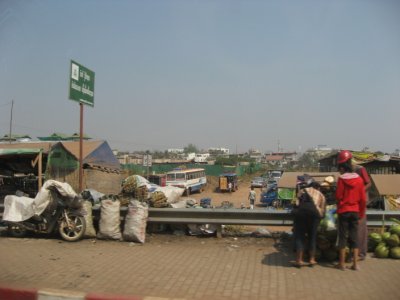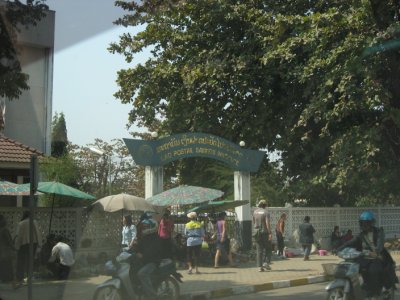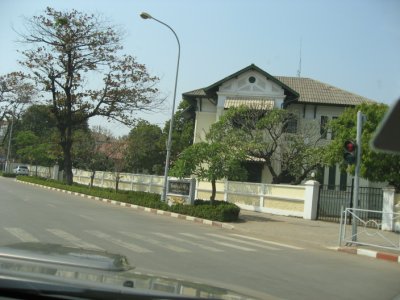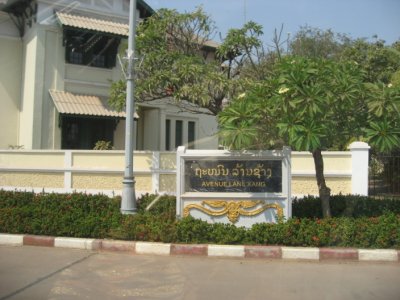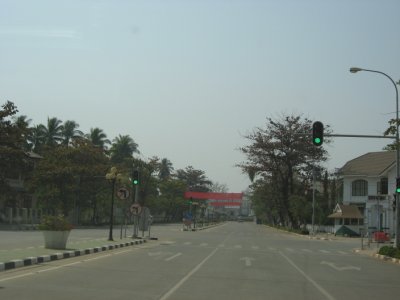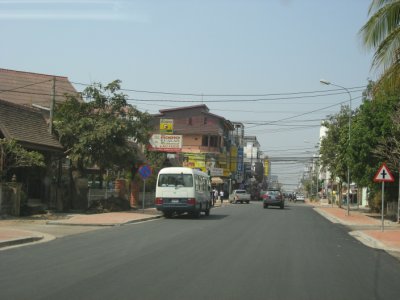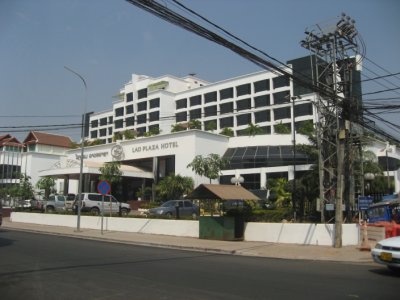 As we were driving to the National Library of Laos, my aunt got a call from my cousin Bee. He needed my aunt to buy some fish nets for the next morning. Bee said he will pick one of his chickens and make dinner for us. I told my aunt and my parents that I will be out with Fong and won't be able to make it with dinner. I have not seen Fong for two years and wanted very much to have a chat with him about his new career and life in general.