The only thing I know about Japanese Cuisine is sushi and sashimi. I'm very fortunate to have a sushi restaurant that you can dine in or carry out in town so I can visit on a regular basis.
Today's weather is very wet and cold. After walking around the center for a few hours of shopping I didn't feel like making anything for dinner or go out for that matter. Since Johan was such a good helper with carrying my shopping bags I told him dinner was on me. We picked up sushi and sashimi package and had a nice meal.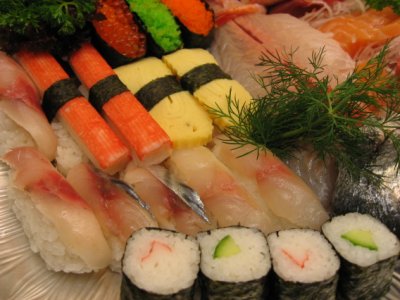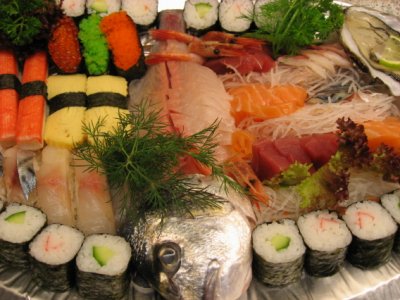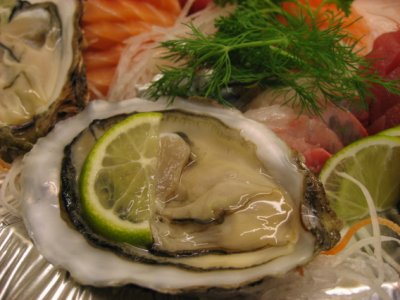 Guess who got to eat the only two oysters? Me, of course.