With enough pictures of the Hooglandse Kerk to show my relatives I headed back toward the Corn Bridge and went to check out the gateway where all the tourists were taking photos and talking in languages I didn't understand. I decided to follow them to see what is hiding behind these buildings. But first I was distracted by this bicycle. I'm going to have to get one of these when I have a couple of kids.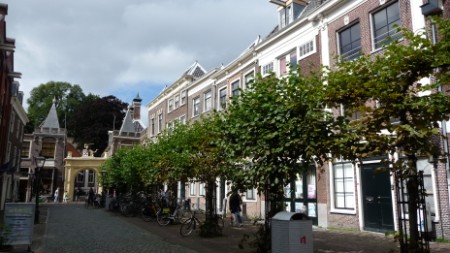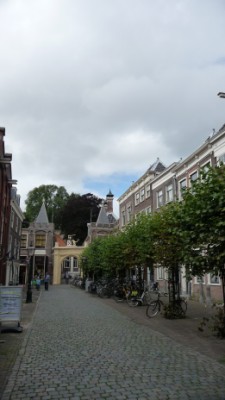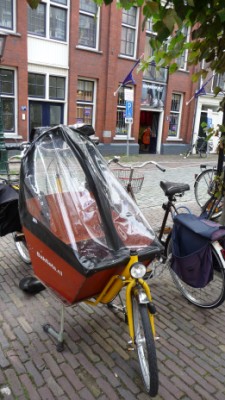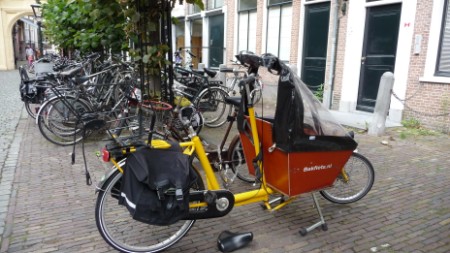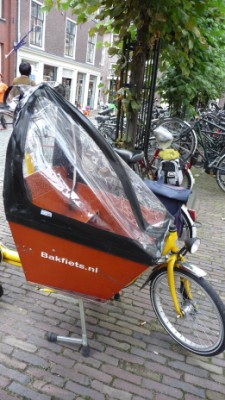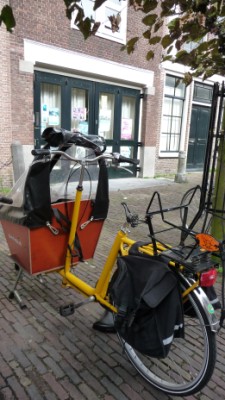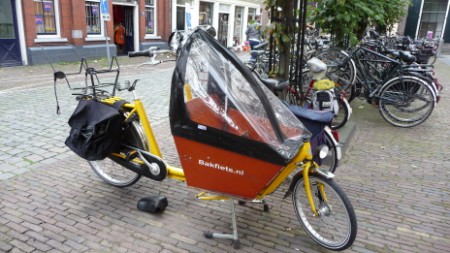 Enough distraction, time to go through the gate and see what's on the other side.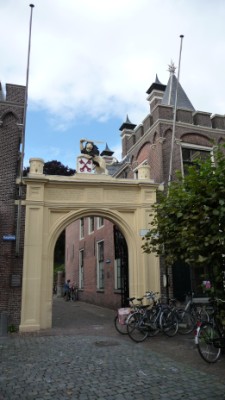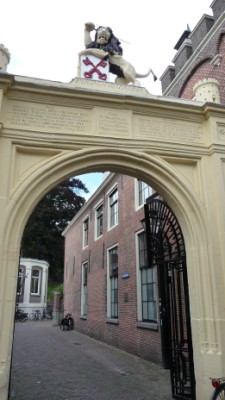 To my amazement, I found De Burcht ( Citadel), a famous site in Leiden that I never knew existed within a few meters of where I have been walking all these years.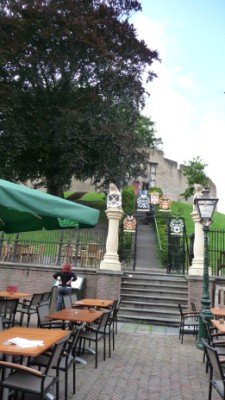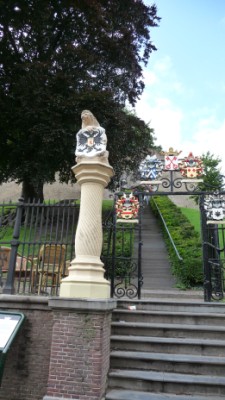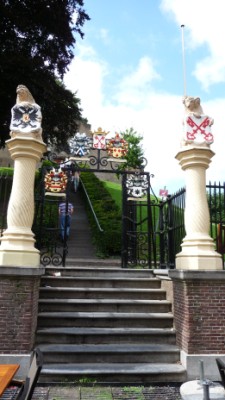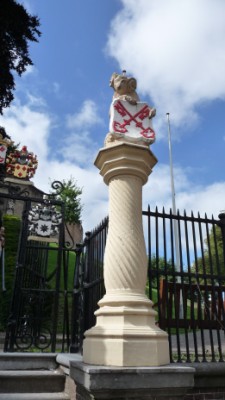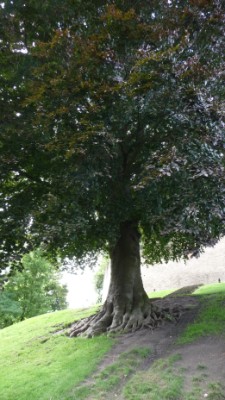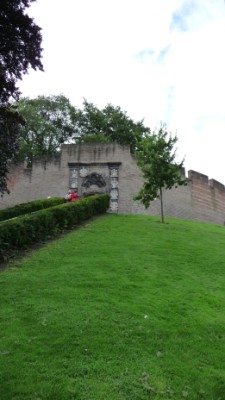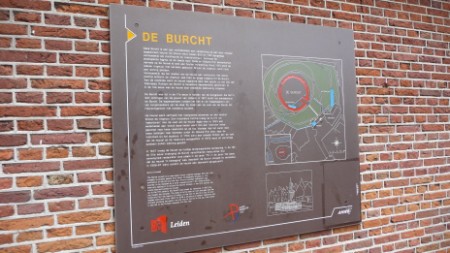 The Burcht is built on a man-made mound created between 800 and 1150, probably to protect people from floods. Strategically situatedon the confluence of the Old and New Rhine a wooden battlement was erected, to be replaced by a brick ringwall around 1150.
There's hardly been any fighting in or around the Burcht. Already in the 14th century the mound was surrounded by houses.
Up to the 17th century the Burcht was owned by viscounts. In 1651 the city bought the complex. The coats of arms seen on both the gate and the fence are from the mayors of Leiden. At the foot of the hill a city inn and stables were built.
From 1693 till 1878 a structure of cellars, reservoirs and intricate plumbing led water from the foot of the hill to the top, from where it was led to the fountian opposite the City Hall.