While waiting for lunch to be made I went next door to return a phone call to aunt Phone. She has been calling my Aao all morning asking when I would return to Pakse. Aunt Phone was not able to reach her mobile phone that she has given me to use. This was not the first time for me to be disconnected from everyone. Just because you have a cell phone in Laos that doesn't mean you will get a good reception or a reception at all.
I kept getting disconnected from aunt Phone and I had to resort to using three different cell phones to call her for like 25 times to be able to have a decent conversation. She wanted me to return on time because there was a birthday party we were invited to attend and the host was kind enough to move up the party to today knowing that we would be returning to Vientiane the next day. I must have sound really bad over the phone and aunt Phone was freaking out knowing that I was not feeling well and she wanted me to get back to Pakse asap so she can take care of me.
After the many phone calls I went to take some photos of Crown of Thorns or Euphorbia mill. This plant is quite popular in Laos and can be found at all the homes of my relatives. The name of this plant in Lao is Dok Setthi or Rich Person Plant is considered a lucky plant for the Lao people. There is this wide spread belief that if you have Dok Setti or Euphorbia milli with plenty of flowers then you are rich or will have lots of money, hence the name Dok Setti or Rich Person Plant.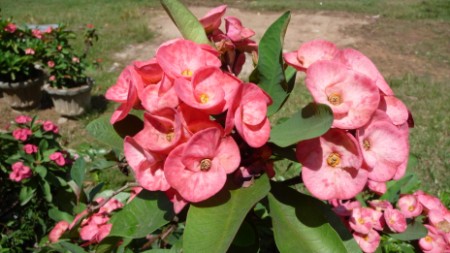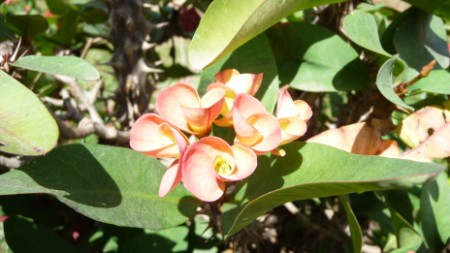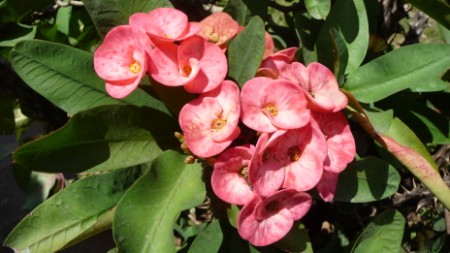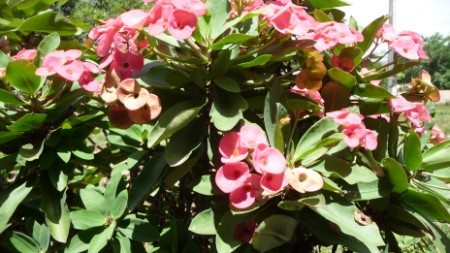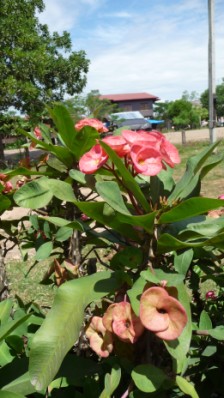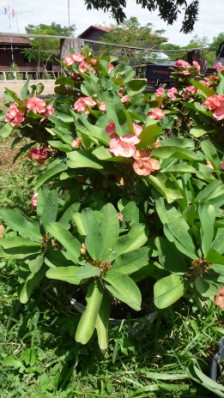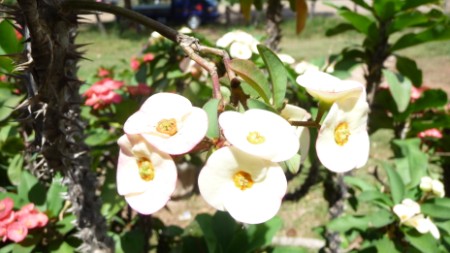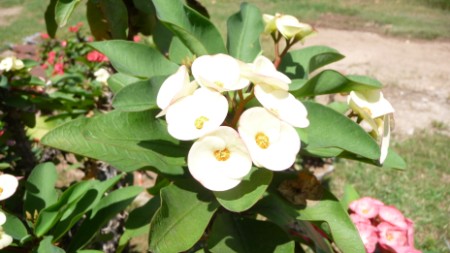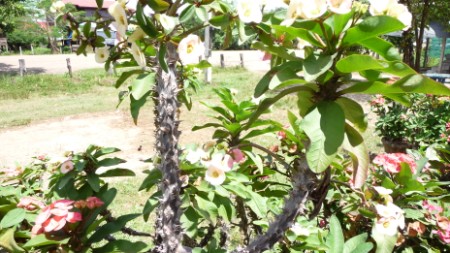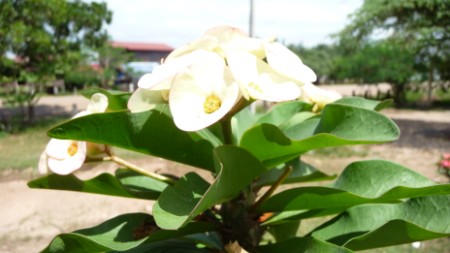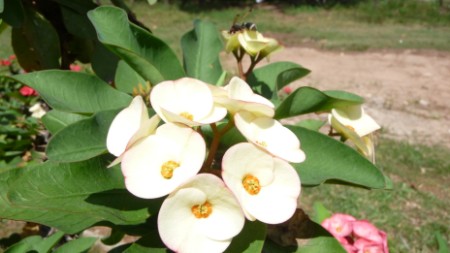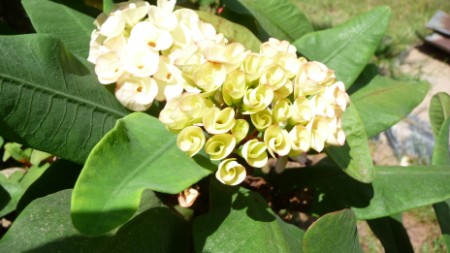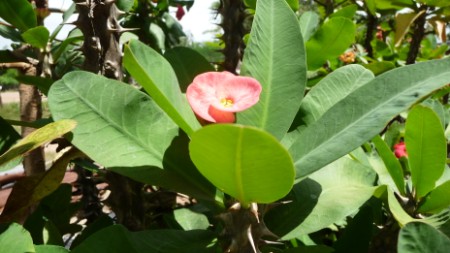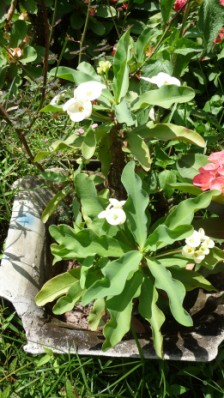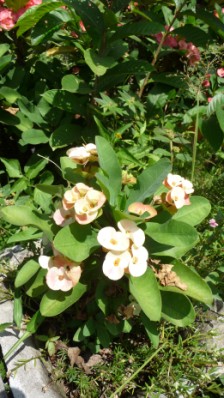 These Crown of Thorns are so beautiful even I want to have one in my tiny apartment. I don't believe having lots of pretty flowers will bring me richness but they would sure brighten my day after a long day of hard work. I love plants and flowers and if I have to follow my dream job I would be a botanist above all other choices.