Over here we celebrate Christmas for two days. We have the first Christmas and the second Christmas to spend with our family and friends. I like this tradition very much because if you can celebrate this occasion with both sides of your family. Johan and I had our first Christmas dinner together. I didn't cook anything special and instead ordered Indonesian Food for the both of us.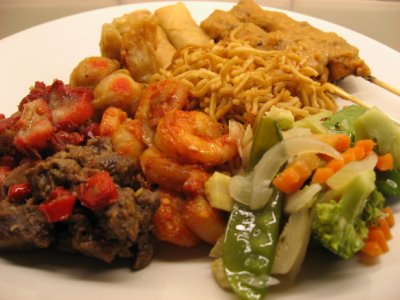 For some reason I was not in the spirit of Christmas this year. Perhaps I feel guilty for being here instead of spending Christmas and New Year with my Mama or with my Papa. I have also been thinking about Grand-Mama and wondering if she is in a great deal of pain or not. I am also afraid that she might not be able to walk again since her accident. While I was with Johan and his family, now and then I thought about Grand-Mama and other people I know online, wondering if they are doing okay or not.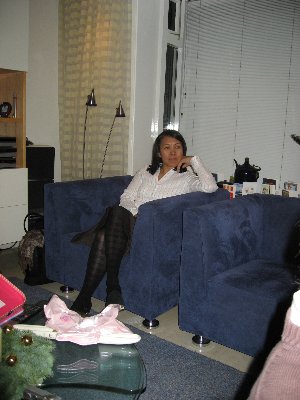 Johan took this picture and commented that I must have been thinking about Laos and my Grand-Mama. I told him that he was right.
I made some Christmas ornaments for the tree. Here is one of my contributions.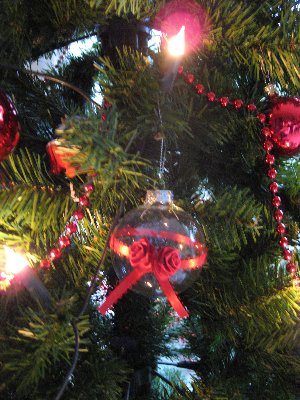 It has been a good year for better or worse. Just one more chapter or few pages to add to my book of life. I'm ready for more adventures!