I went out to do some grocery shopping on Thursday afternoon at the China town in Rotterdam. There was nothing going on as far as I can see. At my favorite Chinese grocery store there were a few people promoting Western Union using a bicycle taxi all, Chinese style. The girl told me they do this every Chinese New Year and asked me if I want my picture taken. She also asked if she could take some pictures of me using her camera. I didn't protest and she asked me where I came from. She thought I was Chinese and told me that there is not that many people that came from Laos in this country. As far as I know I am the only Lao person walking around Rotterdam for the time being.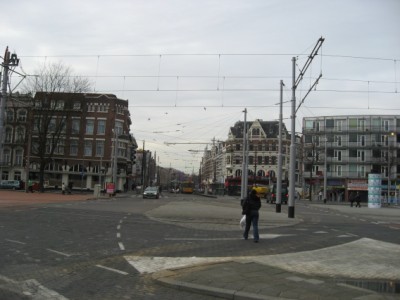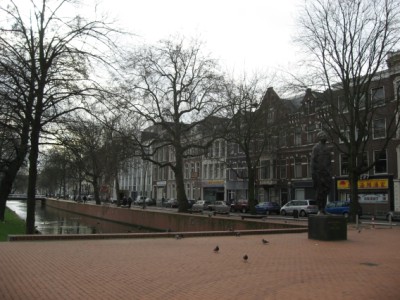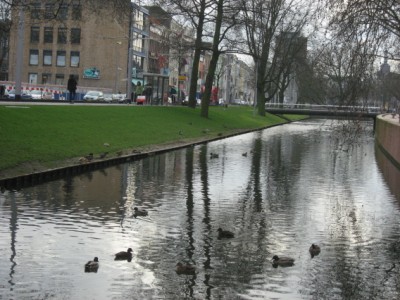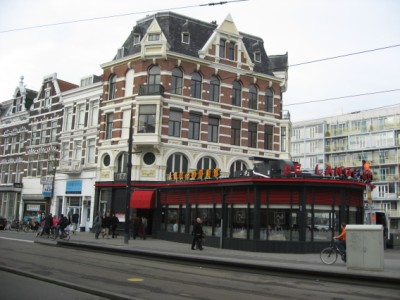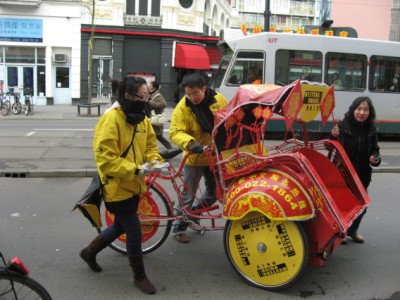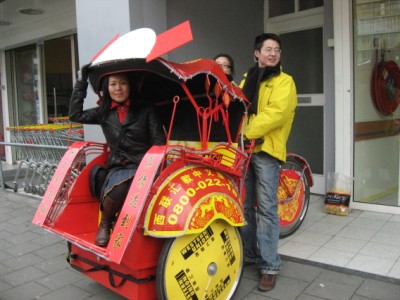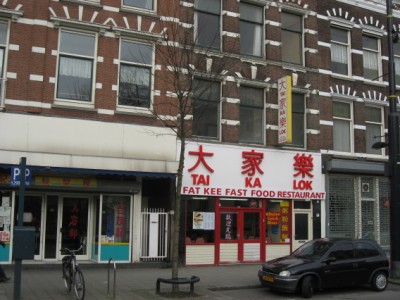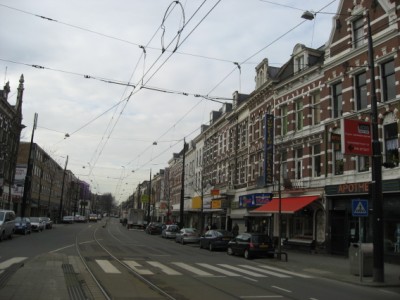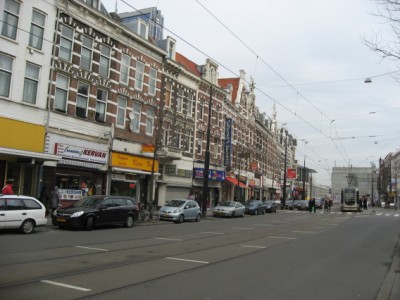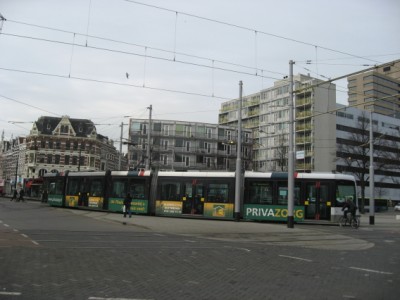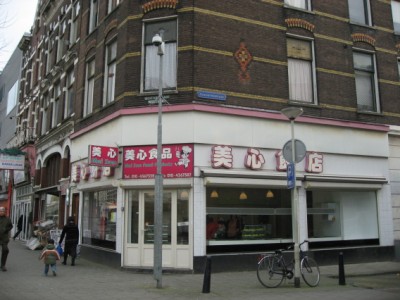 I like this Chinese bakery but haven't been in there for more than a year since I am trying to shed a few pounds. I tried not to look at it when walking by.
KFC is here too. I have been in there a few times getting some spicy chicken wings to go with my green papaya salad. Not today though. Have not been inside the KFC restaurant fore more than a year as well.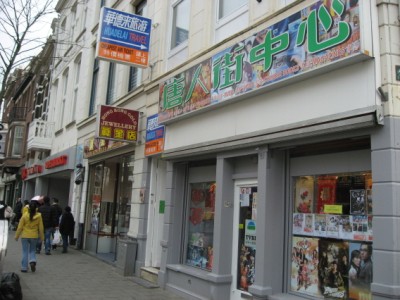 Chinese bookstore/video store.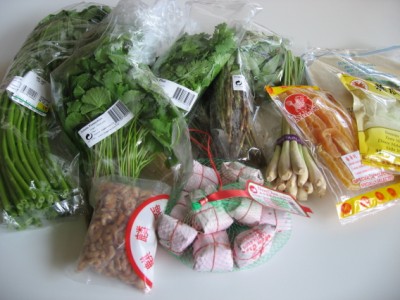 After a few minutes of walking around I bought some goodies to last me at least two weeks. Guess what I had for lunch that day? What else but Tum Maak Houng. I'll post some photos of it later.