So where were we before the server crashed? I think it is time to finish the series of my visit to Laos.
On my last day in Pakse, I was the first one to get up and wait for uncle Ki to pick me up. I asked him at dinner the night before if he would pick me up at 7:00 AM so I can go check out Champasak Palace Hotel and Wat Louang. It was my second time in Pakse and no one would take me to places that I wanted to go. I didn't know when the next time I will be in Laos and decided to take action.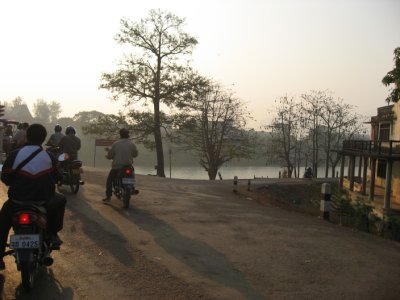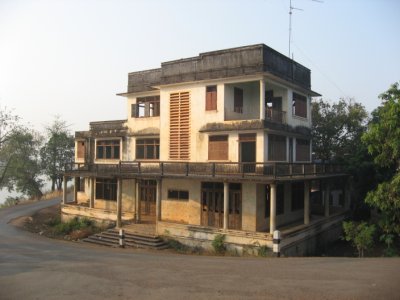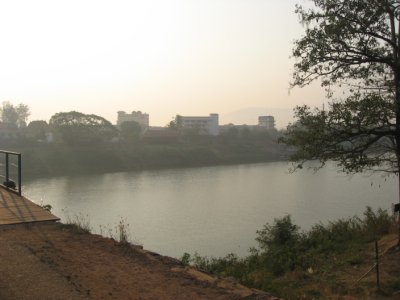 It was a beautiful morning and a perfect day to take lots of pictures. Here we are waiting for a stop light to turn green so we can cross the bridge. The house next to the river was a place for teenagers to hang out, including my father and many of my relatives in the 1970's.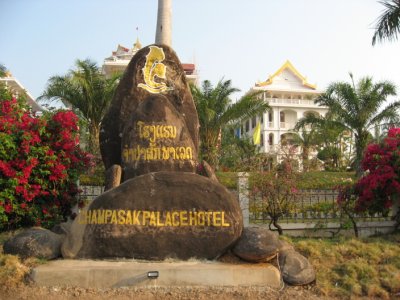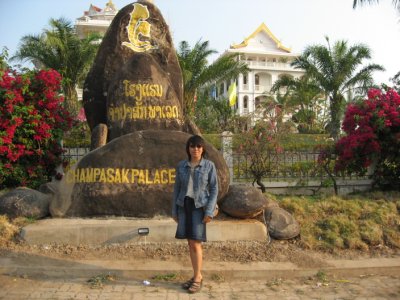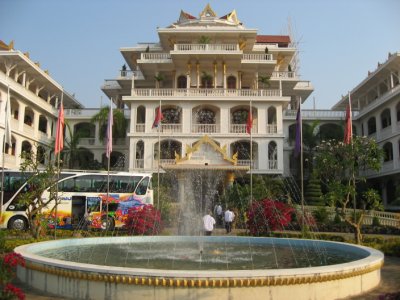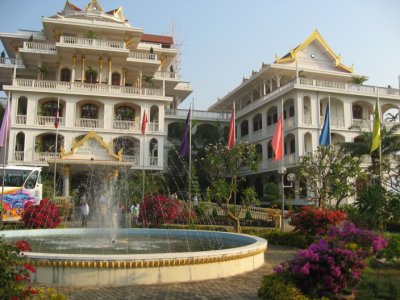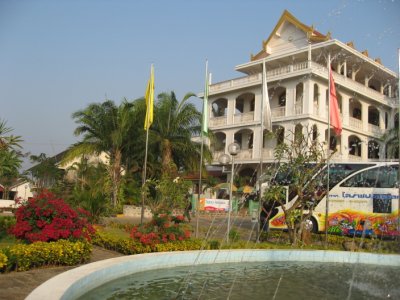 Please visit Lao Voices Gallery for more photos of my trip to Laos.