Growing up in Laos I never had a birthday celebration. I didn't even know my own birthday to begin with. I never attended a birthday party either since none of my friends were having a birthday party or any sort. It was a big news to me to know that having a birthday party is a trend in Laos now a day. Just like in the US, some parents would throw a big party with cake and have big amount of food like a boun with all you can drink Beer Lao.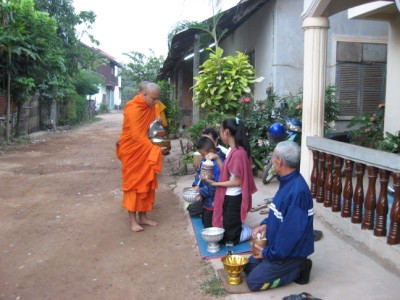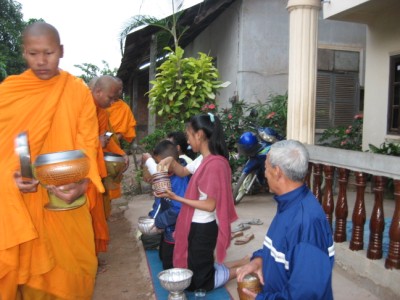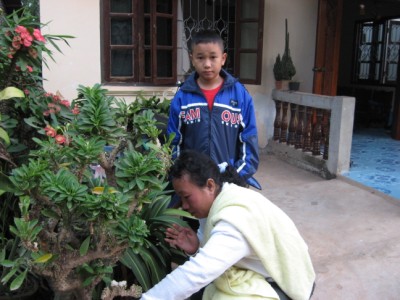 My cousin Aae was celebrating his 10th birthday last month while Aunt Kian was in Pakse. Aae is not related to me by blood. My Grand-Mama adopted his mother (Aunt Phone) when she was young and has been treating her like one of her daughters. Aunt Kian told me they celebrate someone's birthday in a simple manner. The family would all get up early and will prepare food for the Morning Alms Giving. The menu for dinner is only Khua Mie (fried sticky rice noodles) and maybe a small cake.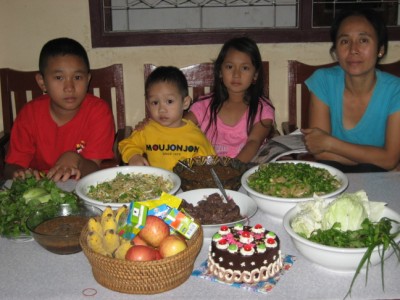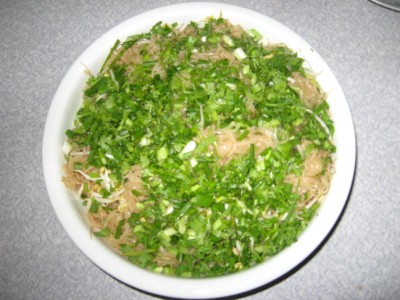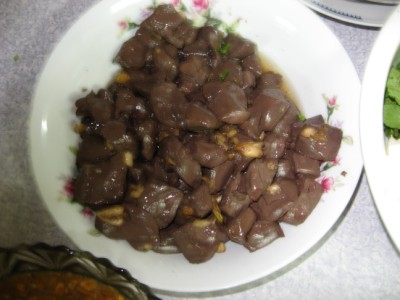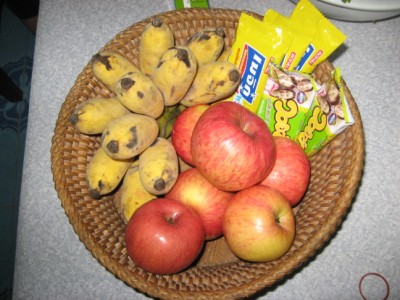 For Aae's birthday this year, he got a small cake as extra for being 10 years old and also a nice serving of coagulated pig's blood to go with the fried noodles. Aae's cousins and my other aunt were there to join the festivity.