It's spring time and I time to get on my bike and go places. I normally don't use my bike for daily routines and prefer to walk to the grocery store or to the train station to catch a train for school. The reason? I am afraid of hitting cars on the sides of the road. I rather walk and only use my bike during the weekend when the weather is nice. This particular Sunday evening the weather was warm enough for a ride along the harbor. The goal was to get to the movable dam gate in the waterweg at Hoek van Holland (Maeslant Storm Surge Barrier). I have to admit that I almost gave up near the end of the route but Johan kept telling me not to quit.
Final Destination is that white thing way down there.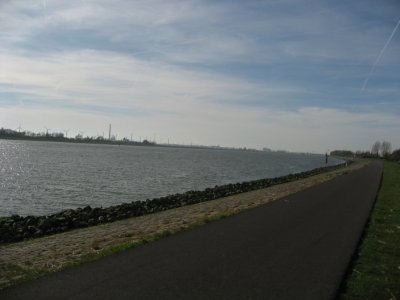 I made it half way. Looking back.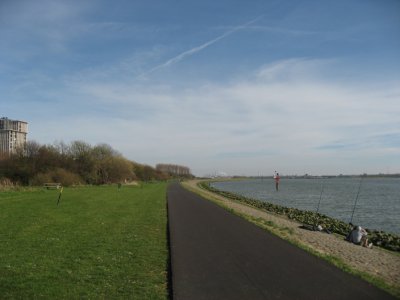 Electric windmills for harvesting energy.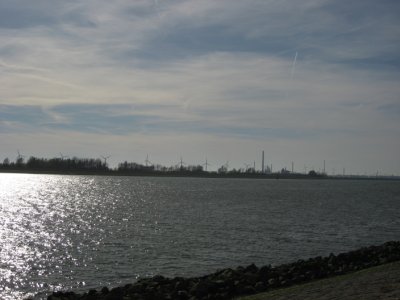 A boat passes through the harbor.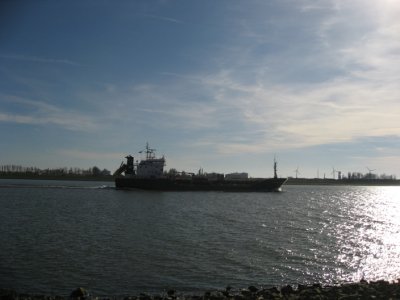 The left side of the gate.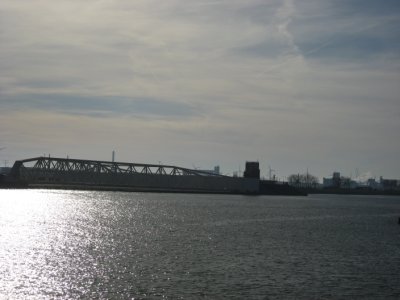 The right side of the dam gate.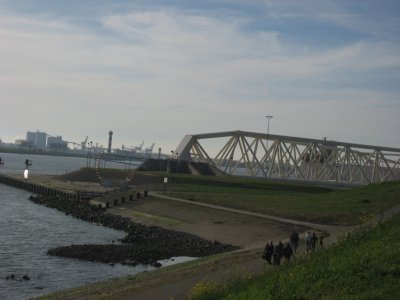 What a view. I kept thinking we must have one of this in Laos.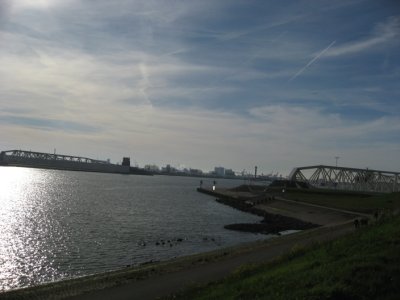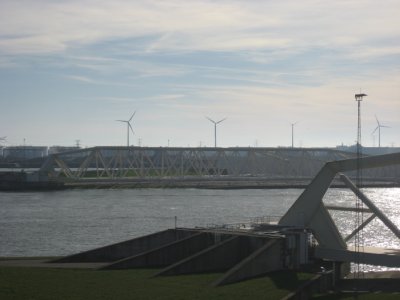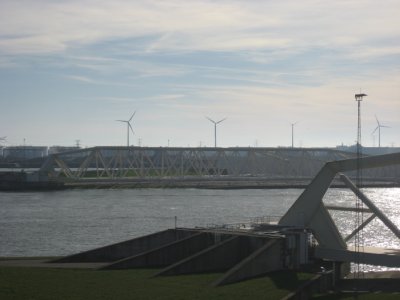 I wonder if I am the first Lao person to be standing here.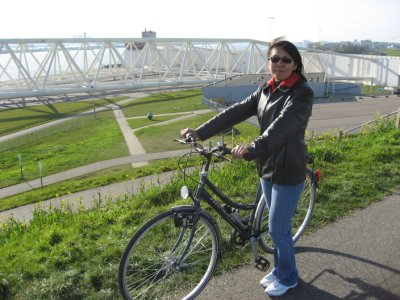 Please visit the website of the Keringhuis for more information about the Maeslant Storm Surge Barrier.