I like to take a walk after a good meal. That way I can feel less guilty about eating so much and hope I can shed a few calories. It's very nice to walk around Beurs Shopping Center on a Sunday night because there is no one around. You can just look around and feel the night air.
Me doing the best tourist pose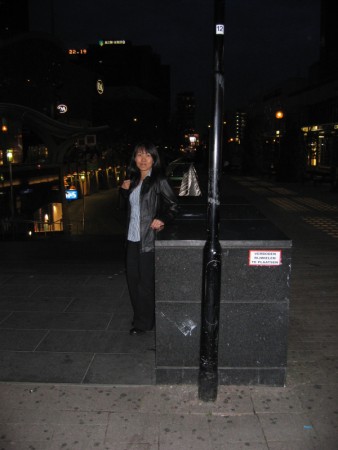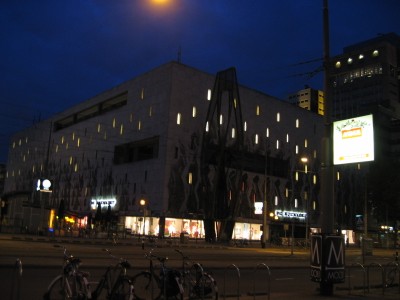 De Bijenkorf Department Store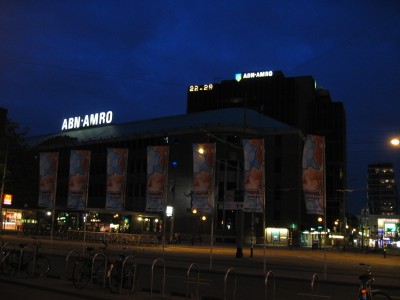 Behind is the ABN – AMRO Bank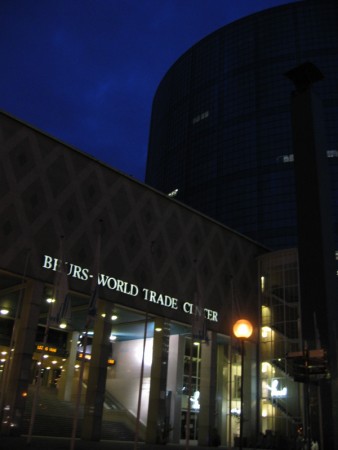 Beurs World Trade Center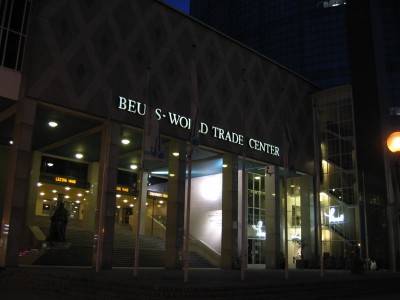 It might look a bit bigger at night?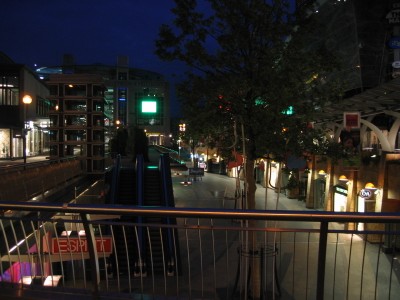 Beurs Shops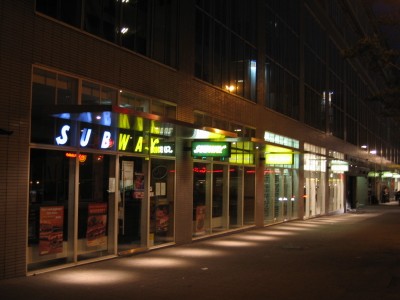 Subway Eat Fresh is here too. A few feet from it is the famous Irish Pub.