I woke up at 7:30 AM this morning and was ready for the first day of school. While I was organizing my backpack I realized that my wallet was nowhere to be found. I started to panic and did my best to retrace my steps, in hope to figure out where my wallet went. I have never lost my wallet before in my entire life (so far) so it was quite scary to know how careless I could be to loose one of the most important things in my life. Let's see what's in the wallet shall we? Hmmm…student card, health insurance card, residence permit, a bank card, Chef Vienne's business card, and 200 something Euros. How the heck am I going to get to school with no money?
The last place I had my wallet out was at a restaurant in Friesland last night. But then I recall having touched my wallet while searcing for the extra memory card in my boyfriend's car on the drive back. I told myself not to panic and gave Johan (my boyfriend) a call. I asked him to search his car to see if I left it there somehow. It turned out that while I was searching for the extra memory card I fell asleep and the wallet fell out of my purse. It was lying on the right side of the seat by the door. It was a good thing that it didn't fall out when I got out of the car.
Johan saved the day and drove from his workplace to bring my wallet to me and I was able to get to school on time. I even had the chance to go by the University Bookstore to pick up the textbooks before class. I walked all the way from Leiden Centraal Station to the book store to get some exercise. On the way back I took the bus because I didn't want to be late and also to give me a few minutes to eat lunch.
What a day I have had. I'm not even going to list the things that went wrong after the search for the missing wallet. I told myself to look for positive things and smile. If not then I will cry.
Here are some pics I took from earlier today.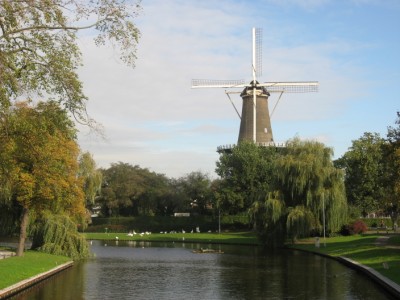 A very old windmill, which is now a museum, a few minutes walk from Leiden Centraal Train Station.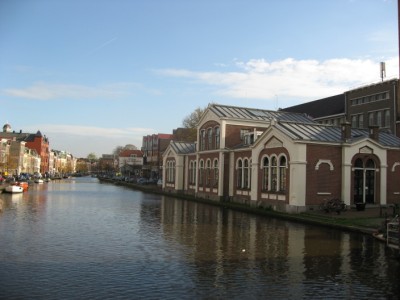 A canal in the center of Leiden with Webster University on the right side.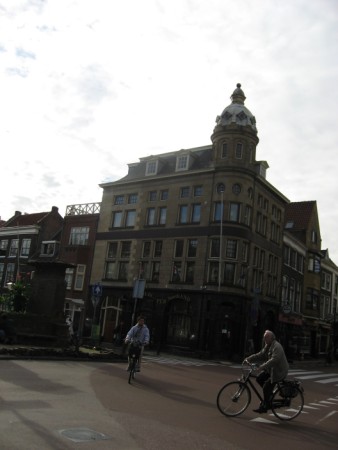 A very well known English Pub in town.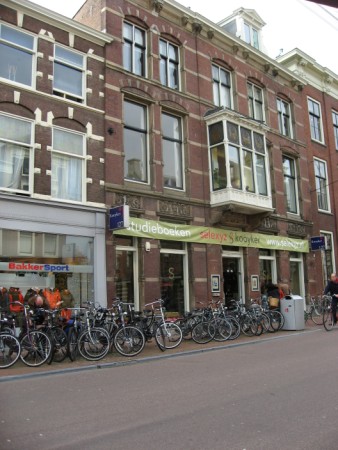 Kooyker Book Store, where I get all of my Social Science textbooks.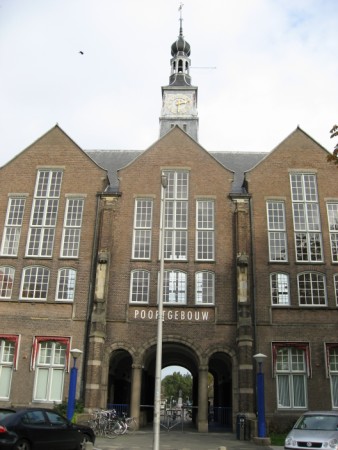 Part of Leiden University building.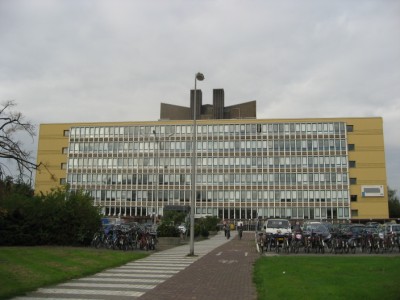 Social Science Department building, where all my classes are held.