Last Tuesday (22nd, August 2006) I went on a lunch date at where else but Hotel New York Restaurant. Since it was Tuesday I thought there will be less people and so the service will not be that bad. What's the verdict? I will only go there when I have a craving for oysters and I can't go to another place.
A view from the parking lot.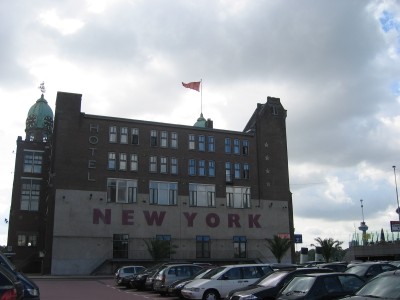 Let's just say I can really chow down when I want to. I ate all of these!